Multipurpose Plan
A number of cost-saving measures results in a well-organized farmhouse and separate guest dwelling built on a tight budget.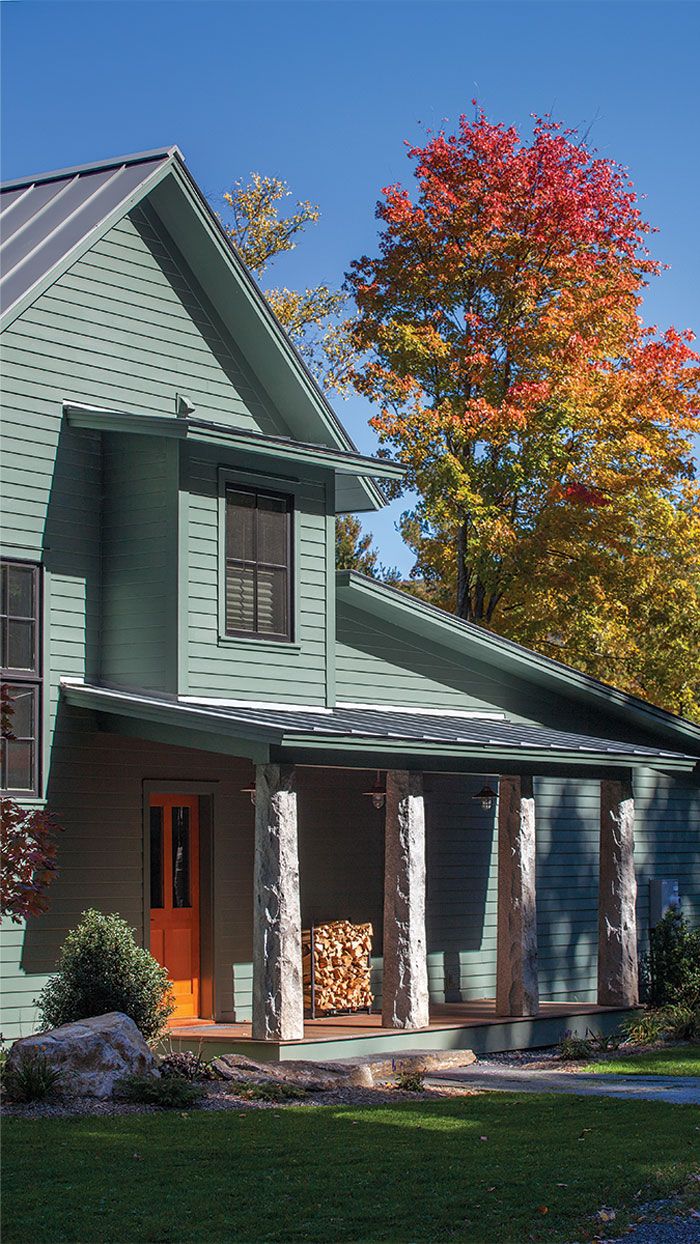 The owners of this contemporary farmhouse approached Burr and McCallum Architects with ideas for an efficient, modestly sized, well-insulated house. The design program needed to accommodate a private residence, an art studio (one of the homeowners is a commercial photographer, the other is a graphic designer), and a potential rental unit—and it all had to be accomplished on a tight budget. In response, the team designed two structures: a compact, highly organized main house; and a separate dwelling that incorporates living space, which can be used either as guest house or a rental. The two buildings are located as close to each other as code allows, and a porch shelters most of the walkway between them. This arrangement creates a pleasant entry courtyard.
Cost-saving measures included using concrete-slab floors in some areas, spec'ing standard plumbing fittings and fixtures, buying manufactured dressers and building them into the bedrooms, sourcing an interior window from a salvage yard, and installing a small woodburning stove in lieu of a full fireplace.
Designer Burr and McCallum Architects, burrandmccallum.com
Builder Eric Zahn Builders, ericzahnbuilders.com
Location Great Barrington, Mass.
Photos Steve Bronstein
From Fine Homebuilding #289
More on farmhouses:
Back to Plumb and in Plane – Creative framing and trim details straighten out the kinks during the remodel of a crooked old timber-frame farmhouse in Vermont.
Light-filled Home in the Mountains – This modern farmhouse in Vermont was designed to enjoy the hilly rural site's spectacular views.
A Classic Farmhouse – Views from inside and out.