A Classic Farmhouse
Views from inside and out.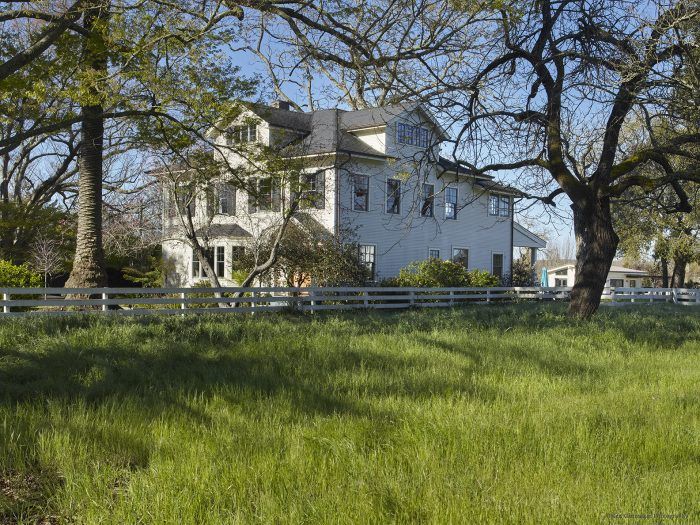 This view of the North side of the farmhouse is one of my favorites.  It shows the volume of the building and also feels like a timeless moment.
The façade that faces the street, or the "public" is more formal with a white picket fence and fountain. The orange door is the only indication of this homes playful interior spaces.
The front entry is a burst of color with painted beadboard on the walls and ceiling. A reclaimed bench and modern light fixture round out the scene.
The "true" front door to the heart of this home sits in the back. A new wrap-around porch leads to the kitchen, which like many homes is the focus of many activities. It also faces the pool and outbuildings on the farm.
The posts below show more of this farmhouse compound.
The inside of the kitchen is described here.
The dining area is in this post.
A colorful Living room can be seen here.
A modern outbuilding adds a twist.
Architect- http://robertbaumann.com
Photographer- http://www.kengutmaker.com
Styled by- Rachel Cleaveland  http://www.candkdesign.com