2020 Readers' Choice: Contemporary Farmhouse
A narrow lot and custom garage drive the design of this four-volume home.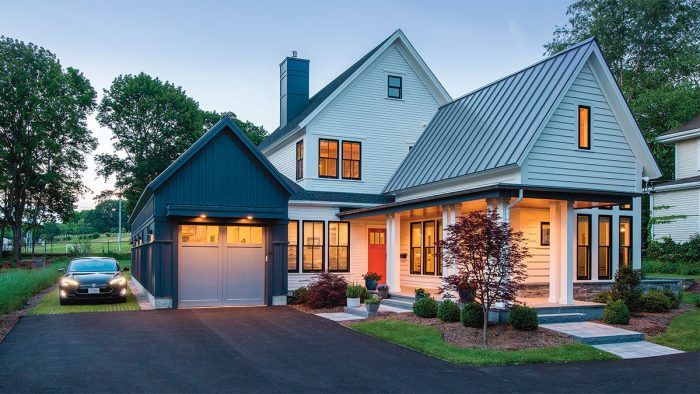 READER'S CHOICE: The winner of the 2020 Readers' Choice Award fits four stretched forms into a narrow lot, including a 6-car garage on one side and a dining room detailed with asymmetrical windows, wide clapboard siding, and a steep metal gable roof at the front elevation.
---
SMOOK Architecture & Urban Design looked to New England's traditional architecture to inform this 2800-sq.-ft. new build in Needham, Mass. It was decided that four stretched forms would make the best use of the narrow half-acre lot. The garage is a response to the owner's growing automobile collection; it has a linear configuration with entrances at both the front and rear, and a 13-ft. stud-wall height accommodates lifts, allowing space for up to six cars. The board-and-batten cladding, linear paneling, and trim wrap on the garage were inspired by the region's covered bridges. Permeable pavers provide discreet access to the rear entrance. The section of structure that houses the dining room sits to the front of the composition. A cornerstone of the design, it is detailed with asymmetrical windows, wide clapboard siding, a steep metal gable roof, a stone plinth, and a contemporary front porch.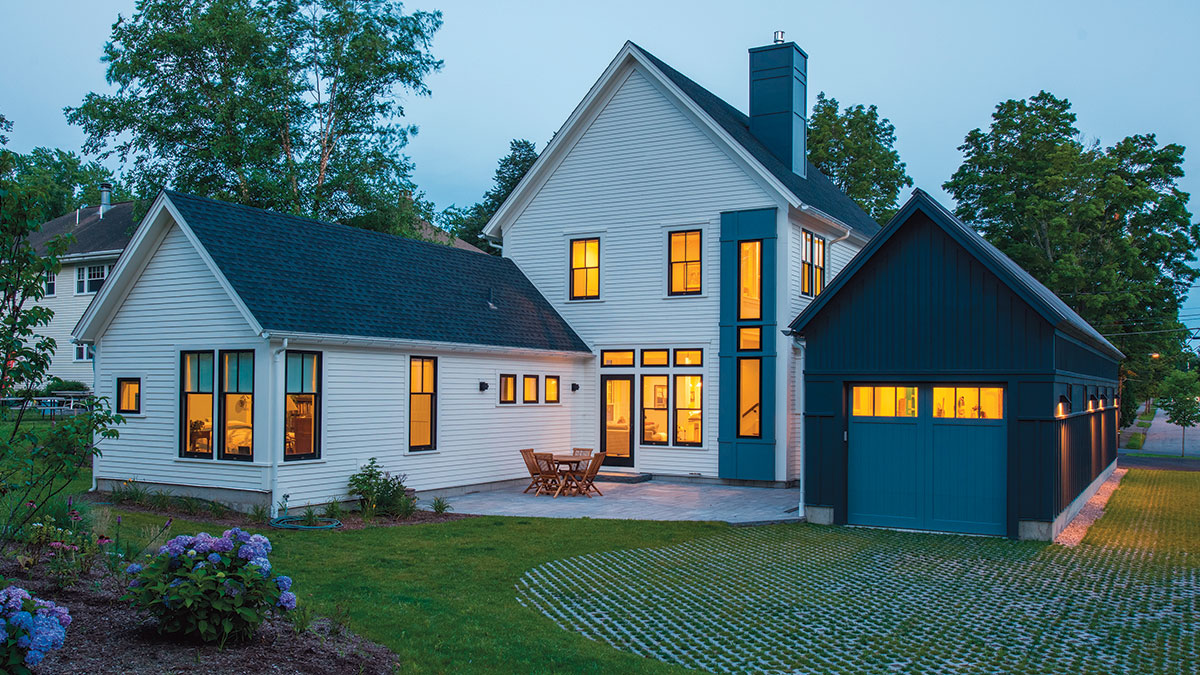 The master's wing extends into the rear property forming a private courtyard with the garage. To illustrate architectural character, the main stair is accentuated by a blue-gray double-height bay window with fiber cement panels and decorative strapping.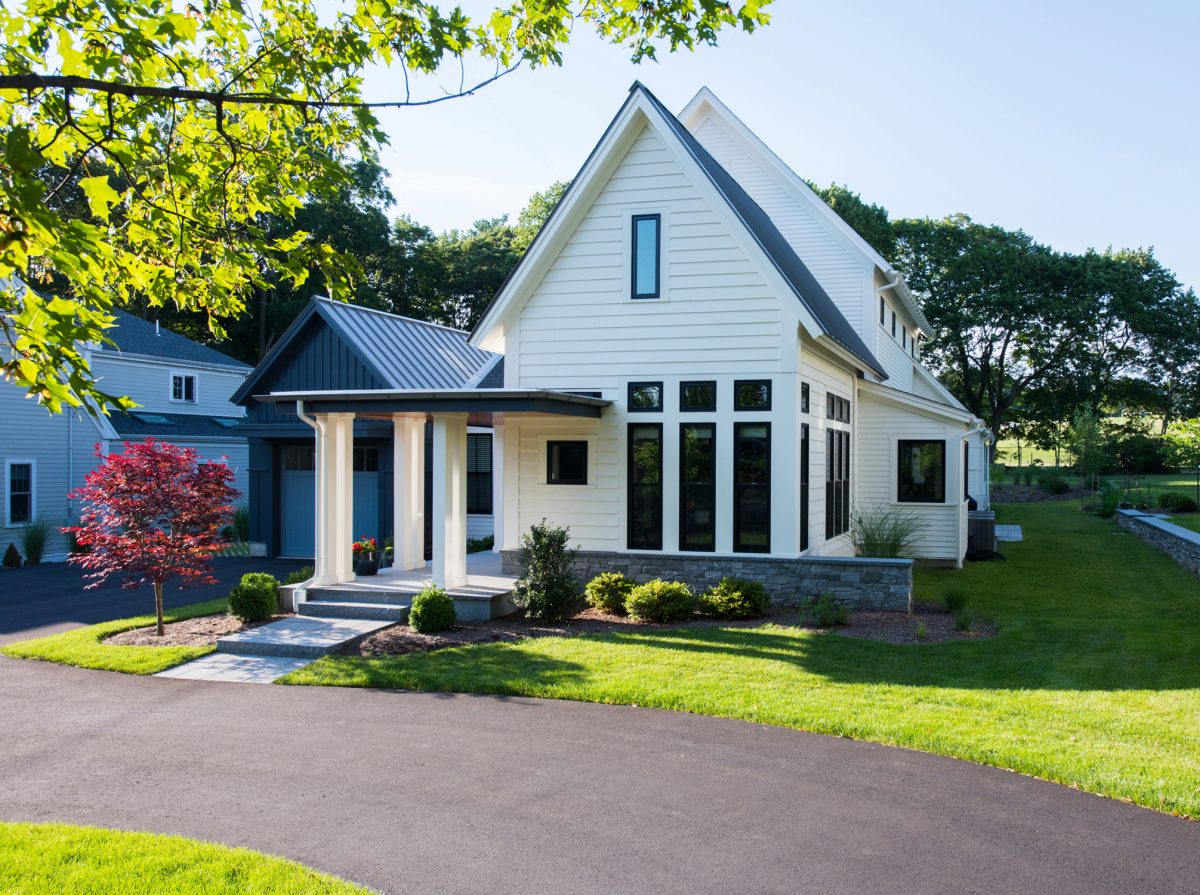 The dining room form is the focal point from the "neighborhood" façade detailed by the asymmetrically placed fenestration, steep metal gable roof, a grounding stone plinth bridged by a contemporary front porch that extends from the "Big House" to greet visitors and passersby.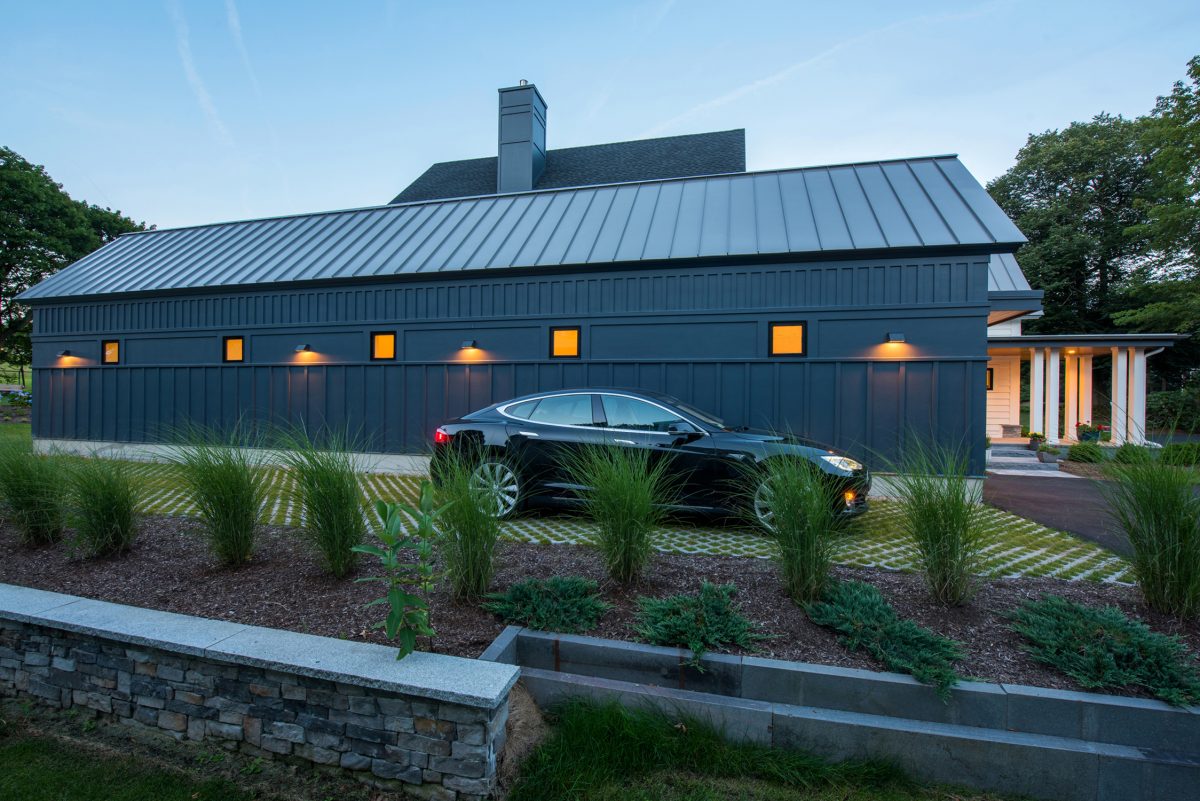 Elongated Garage inspiration was derived from traditional architectural elements of New England covered bridges and reinforced by the owner's nostalgia of her childhood farm.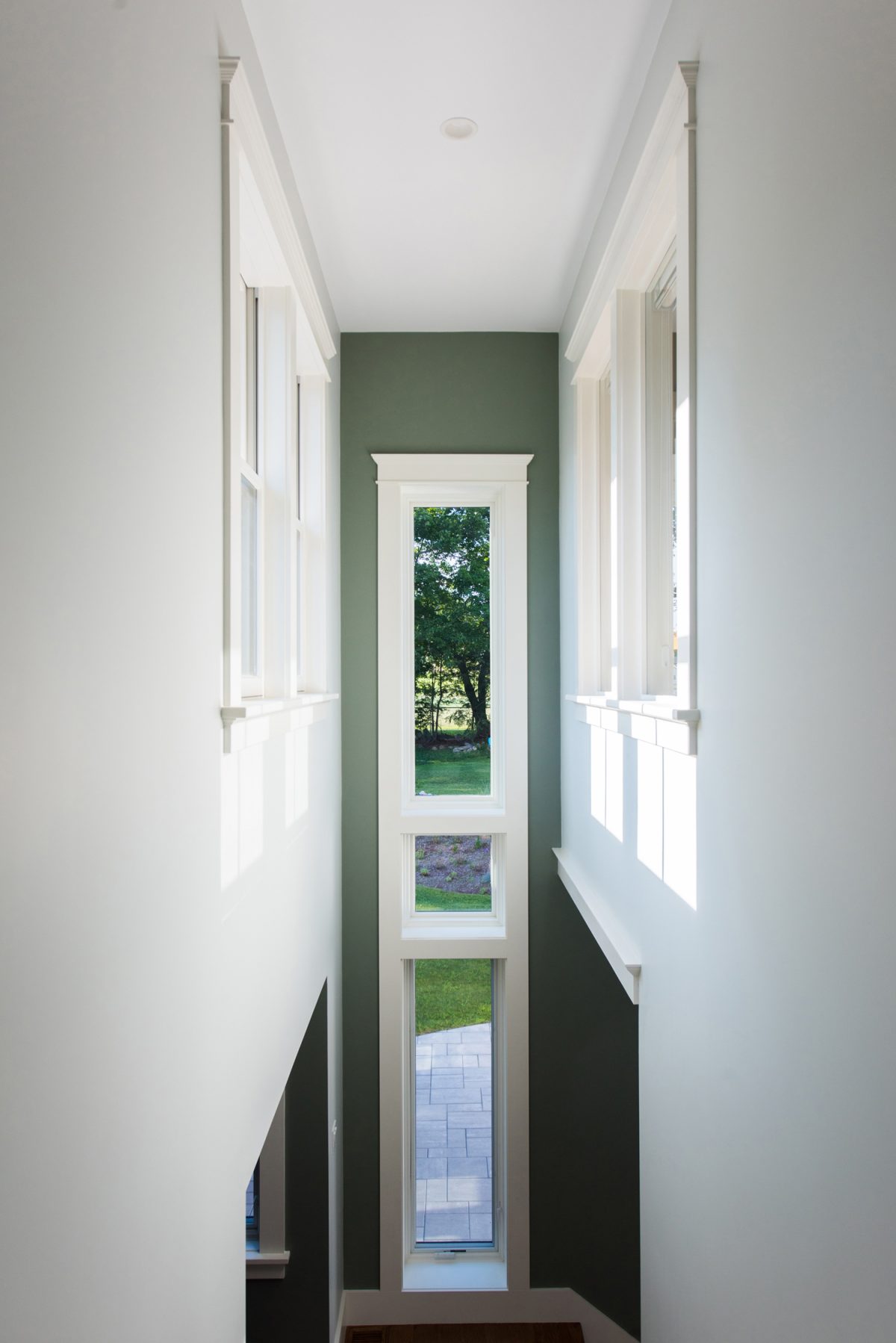 The double-height box bay window connects views of the rear courtyard from the second floor guest rooms.
Photos: Benjamin Cheung courtesy of SMOOK Architecture & Urban Design