One-Step Wood Finish
This two-part formulation is easy to apply and leaves behind a subtle sheen.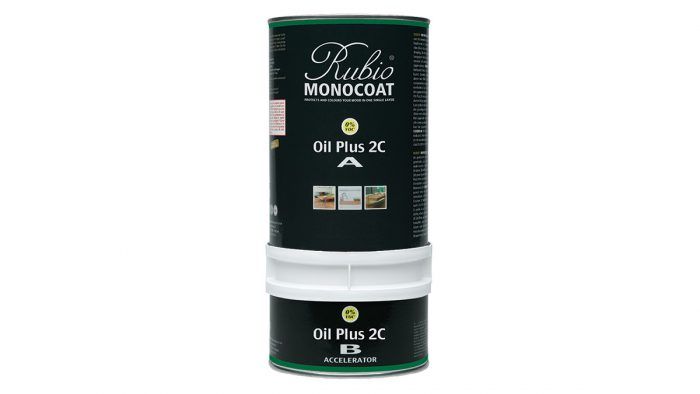 When it comes to choosing an ideal finish, Rubio Monocoat Oil Plus 2C checks off a lot of boxes. It's environmentally friendly, zero-VOC, easy to apply, and, best of all, applies color and protection in a single coat. The two-part formulation, oil and accelerator, is mixed together prior to application and has a consistency like traditional linseed oil, which I found easy to apply with a plastic spreader and then rub out with a clean rag. The single-coat finish has a very subtle sheen, which I love because it lets the character of the wood shine through. If you aren't convinced that a single coat is enough to protect cabinetry, furniture, and countertops, rest assured that Oil Plus 2C is a popular choice for professional floor finishing— arguably the most brutal application an interior wood finish is asked to endure. A 350-ml kit, which covers about 160 sq. ft., sells for about $65 and comes in more than 50 standard colors that can also be combined to create custom shades.
—Justin Fink, editorial director
From Fine Homebuilding #292
More about finishes:
Expert Session: Spray Finishing On-Site – Watch remodeler Tyler Grace discuss the techniques he uses for perfect on-site paint jobs using HVLP and airless sprayers.
Nearly Invisible Floor Finish – Bona Traffic Naturale is an easy-to-apply, fast-drying alternative to polyurethane that gives the look of unfinished wood.
A Better Sprayer for Cleaning Decks and Applying Wood Finishes – Professional deck refinisher Jim Grant built a custom spray rig with an electric pump as an easy-to-use alternative to the typical hand-pump garden sprayer.