Feed-Bag Debris Sack
An animal feed bag becomes a durable garbage collector on the job site.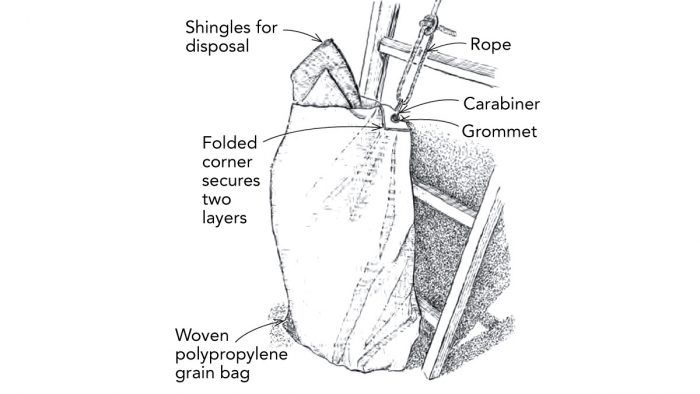 I was up on a roof replacing ridge shingles, and didn't want to throw the old shingles and nails down on the driveway. I have chickens, and therefore a good supply of feed bags, which are heavy-duty woven plastic. I folded a corner over on one of them, and installed a grommet. A carabiner later, I was able to tow my garbage around the roof with me, and keep the customer's driveway clean.
—Dan Brassaw, Fly Creek, N.Y.
Edited and Illustrated by Charles Miller
From Fine Homebuilding #296