How-To
Foundations for Success
Getting a first new home out of the ground can be a challenge, so we've assembled some pro tips for making the job go as smoothly as possible.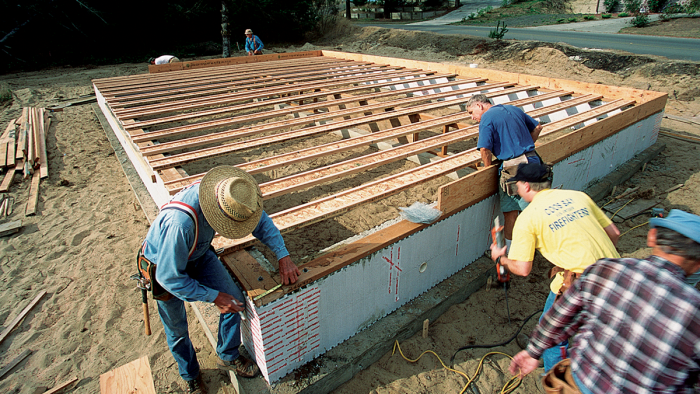 Synopsis: Senior editor Patrick McCombe once worked as a construction supervisor for Habitat for Humanity in Pittsburgh. After years of full-gut remodels, he pleaded for new lots on which to build new homes, assuming this would be simpler than the rehabs. Here he describes how wrong he was, and what he learned building from scratch, including how to get in front of the inspection, permitting, and planning stages; the importance of thoroughly investigating the site and learning local requirements; and the benefits of getting an engineer involved early in the process. With feedback from other tradespeople, McCombe reminds us of important lessons for new construction.
---
In the mid '90s, I was working as a construction supervisor for Habitat for Humanity (HFH) in Pittsburgh. Like other Rust Belt cities, Pittsburgh and the surrounding area has a huge inventory of distressed properties left over from the city's industrial heyday. Our HFH affiliate would buy or be given these abandoned homes to rehabilitate for low-income home­buyers. It was rewarding work, but as you might imagine, there's usually a good reason­—often many good reasons—why a house only costs a few hundred dollars, or is free.
Structural problems; squatters; extensive rot; rat, pigeon, and insect infestations­—these were just some of the things we routinely had to deal with. For years, the other construction supervisors and I pleaded with our board of directors and executive director to acquire bare lots, so we could build new homes instead of doing full-gut remodels. All of us assumed that building new homes would be faster and easier than rehabbing the dilapidated old houses we had been working with. Like my friend and former Fine Homebuilding editor Andy Engel points out, "New construction is an order of magnitude simpler than remodeling. There's no demo, and you're not working in someone's house when they're trying to feed the kids breakfast."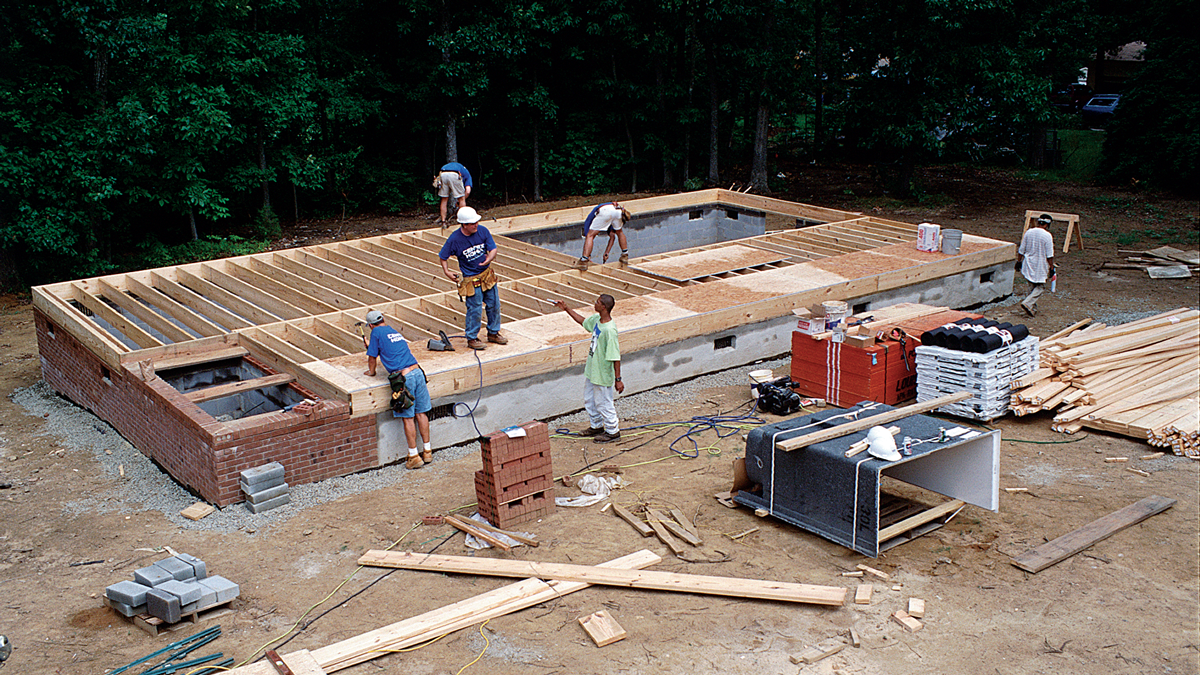 Building a clean new structure with straight and square walls, one assumes there should be few surprises. So I was jubilant when I was put in charge of one of our first new builds, a pair of single-family homes built on an infill lot with the masonry remains of a commercial building where stonecutters once cut granite headstones.
Anyone who's built in a city neighborhood on an infill lot with the remains of an existing structure can probably hear the alarm bells, but I was too inexperienced to know what I didn't know. It's true that building the house was easier, because everything was straight and level and the boxy structures were easy to build. But getting them out of the ground introduced new problems. A few decades later, I can now use this very edifying experience of building these two 1200-sq.-ft. houses to help explain just a few of the things that can go wrong with a new-home build. I also asked my friends and Fine Homebuilding's social media followers for their help flattening the learning curve for anyone who is making the transition from experienced remodeler to first-time new-home builder.
Consider local architecture
It can be hard to see the beauty in a blighted inner-city neighborhood, but the existing architecture is often what makes a neighborhood special. Unique old buildings can transform an aging neighborhood into one that attracts newcomers. The same is true in rural areas. The local vernacular offers clues to an efficient and long-lasting structure that works with the local climate and landscape. There's a reason Southern homes traditionally had dog trots and those on the Gulf were raised well above sea level. Similarly, in northern New England houses and barns are connected, despite the risk of devastating fire, because subzero temperatures and feet of snow are bigger risks.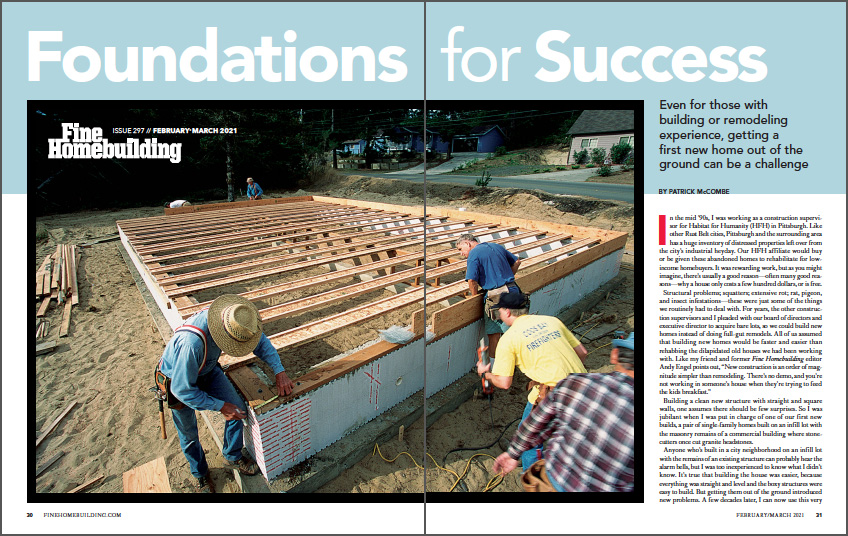 From Fine Homebuilding issue #297 
 To read the entire article, please click the View PDF button below.
View PDF