IBSx Roundtable: Roofing To Withstand More Frequent, More Extreme Storms
Fine Homebuilding talks with industry experts about techniques and technology that can help houses hold up better in extreme weather events.
Sponsored by ZIP System Roof Assembly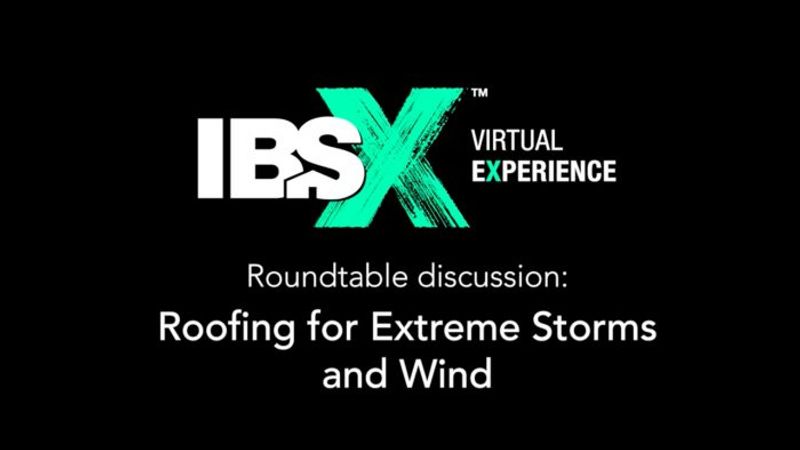 This discussion delves into solutions for improving roof assemblies to handle extreme wind and hail and why such measures are increasingly important to take. To reduce roof failures, researchers, product developers, and builders have been examining the causes of roof failures, developing solutions to mitigate those failures, and both implementing them on new homes and retrofitting them on existing structures.
Matt Millham heads up this panel, inviting into the discussion a range of experts with unique insights into this topic.
Chris Clark is manager of product engineering at Huber Engineered Woods. He leads the technical teams, and if you're someone who uses their products and calls in with a question, its Chris and his team that are getting you answers. One of Chris's colleagues, Matt Michew, the general manager for Zip System Roof Applications, also joined the conversation.
Fred Malik is the managing director of Fortified Building Products at the Insurance Institute for Business and Home Safety (IBHS). IBHS's FORTIFIED program is a voluntary construction and re-roofing program designed to strengthen homes and commercial buildings against specific types of severe weather such as high winds, hail, hurricanes and tornadoes.
Ben Murphy, a general and roofing contractor in Foley, Alabama, has installed hundreds of FORTIFIED roofs and built a number of FORTIFIED Gold homes.