Tools & Materials
The Diagnostic Benefits of Smart Thermostats
More than just convenient home tech, these devices also provide invaluable troubleshooting data for HVAC installers and servicepeople.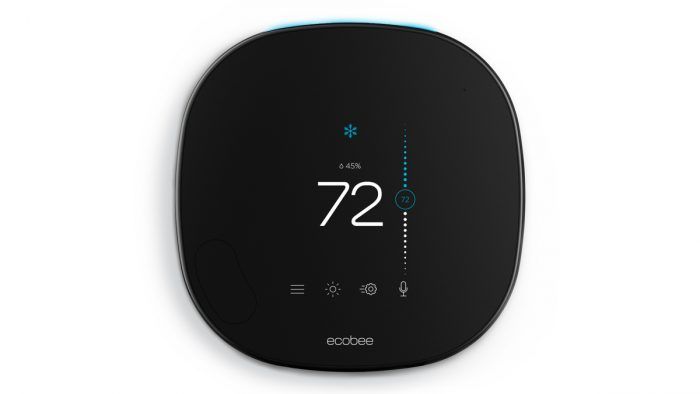 I knew high-end thermostats and HVAC equipment were getting smarter, but one of the first systems we installed hardly seemed like a success when it turned itself off on cold days. However, it was kind of cool to walk up to the thermostat and read a plain-language explanation that the problem was static pressure. Apparently, the old, undersized ductwork couldn't handle the airflow when the blower ramped up, so the smart machines turned themselves off for self-preservation.
Smart thermostats also learn how long systems run on very cold or hot days, which tells us the real heating or cooling load, how much a system is oversized, and what size will work better. Some thermostats also make setting up zone damper systems much more reliable. In my experience with these complicated setups, it's easy to make mistakes like accidentally connecting the zone three damper to the zone two thermostat.
Smart modern thermostats that connect to the internet allow for quicker, more accurate diagnostics. I can log in from my home office and see what's happening on a system 50 miles away. I can see if it's something the homeowner can fix—clogged filter or wrong thermostat setting —or if I need to call a pro. We can even set it up so we get emails or texts when the system shuts off because of a problem. Just remember to turn notifications off when you're on vacation, or you might find yourself in a dark hotel room with five systems texting you about power-line instability.
Ecobee
Ecobee smart thermostats work with most typical HVAC systems with standard thermostat wiring. The diagnostics aren't as sophisticated as HVAC equipment- brand thermostats that tie directly into a system's main board, like the thermostats shown below, but they do record run times so you can tell how oversized your system is. They can also add other smart features to an existing system, like automatic setback and remote monitoring and control.
WaterFurnace
Some WaterFurnace thermostats record the state of each zone thermostat, zone damper, and the main machine's status every fifteen seconds. Wi-Fi accessories upload dozens of sensor readings to the internet multiple times per minute, which is helpful for diagnosing strange behavior. But keep data recording to a few weeks—I once created a million-line spreadsheet that made my computer cry.
Carrier
The latest Carrier smart thermostats can quickly verify that zones are set up correctly and test their airflow to set fan speeds. The technology seems to be a work in progress, though— it's supposed to detect dampers wired backward, but I found a system where it couldn't find this problem. Still, its useful features allow us to provide better comfort for our clients and fix problems faster and easier.
---
Doug Horgan, vice president of best practices for BOWA in McLean, Va.
 Photos: courtesy of the manufacturers
Appears in Fine Homebuilding #299 titled "Diagnostic Thermostats"