Design
The Fine Homebuilding Interview: Chris Magwood
This Ontario builder and designer inspires us to see that our homes don't have to be at the expense of the planet.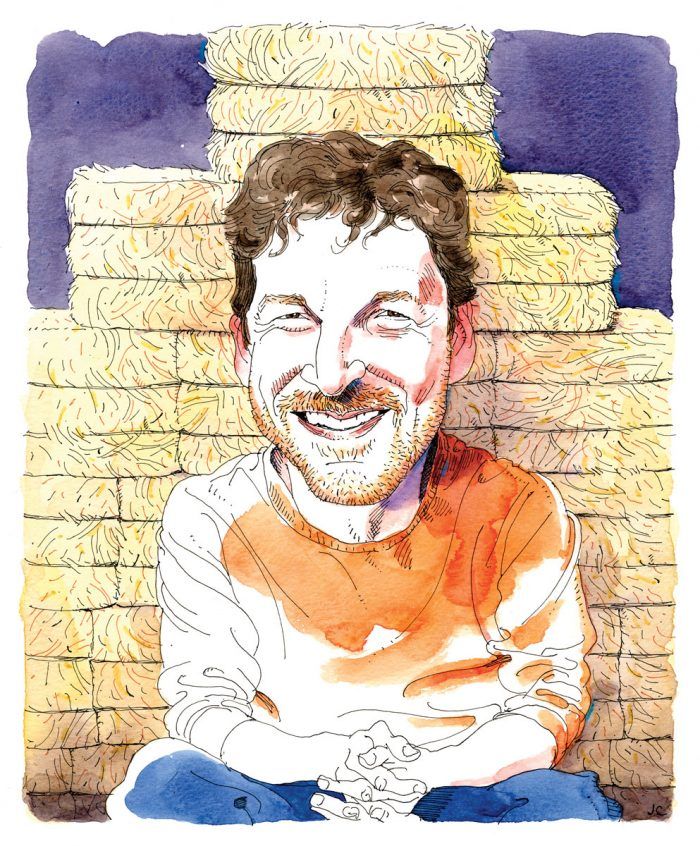 Synopsis: This installment of the Fine Homebuilding Interview series features Chris Magwood, a builder and designer who has studied the measurement of embodied carbon. He discusses the standardization of these measurements, how we should focus on carbon use over energy efficiency, and how we can make better choices to lower our carbon footprint.
---
Chris Magwood began his building career by constructing his own home, the first permitted straw-bale house in Ontario, in 1996. In 1998, he cofounded Camel's Back Construction, and over eight years helped to design and build more than 30 homes and buildings utilizing sustainable design. Chris recently completed his master's at Trent University, studying carbon-storage potential of the built environment, and his thesis, "Opportunities for Carbon Capture and Storage in Building Materials," was published in April 2019. 
An active speaker and workshop instructor in Canada and internationally, Chris is a founder of the Endeavour Centre, a sustainable-­building school in Ontario. He has authored numerous books, including Essential Sustainable Home Design, Essential Hempcrete Construction, and Making Better Buildings. Co-editor of the Sustainable Building Essentials series from New Society Publishers, Chris is currently at work on a new book, Building Beyond Zero: New Ideas for Carbon-Smart Architecture to be published by Island Press. He is also in the beta-testing phase for a carbon calculator app he developed called BEAM (Building Emissions Accounting for Materials). By inputting the main dimensions of a building, it provides a comprehensive list of possible materials along with the carbon footprint of each option.
AF: I've been told you are the low-carbon rock star.
CM: It's a bit of an oxymoron. I'm not sure those two things go together.
AF: I want to start with some terms that get thrown around. The home-building industry uses "sustainability" the way the food industry uses "organic." By what standard are we saying these things? What is a clear and responsible definition of "sustainability"?
CM: It's hard to pin down. In my practice and what we do at Endeavour, a word like that sits up at the top. We say it, and we use it—but it means so many different things in practice. So, we have developed this 10-point criteria matrix system that we use with our clients that has things like energy efficiency, ecosystem impacts, indoor-­environment quality, embodied carbon, and so on. Within each point, we have measurements we can use, but two of those might be high priorities for some clients and not so high for others. Another client may want to knock it out of the park on all of them. In practical terms, how do we measure our results in these given categories? And sustainability—or "green building" or whatever—sits over the top of it…
From Fine Woodworking #302
To read the entire interview, please click the View PDF button below.
---
RELATED LINKS
View PDF