The Trouble with the Instructions
Oftentimes, instructions do not provide the clarity or convenience needed to get the job done.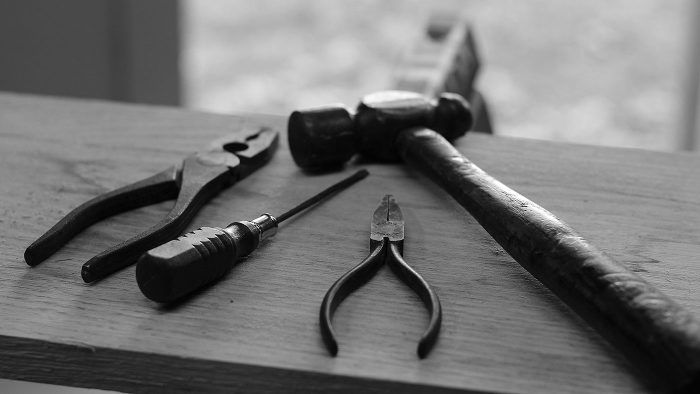 Synopsis: It's always best to follow instructions from the manufacturer of a product on any job, whether it's installing siding on a house or a toilet in the bathroom. The fatal flaw of many builders today is taking the "that's just always how we do it" route, which can have a negative result, such as not meeting a manufacturer warranty because of improper install. This may be due to unclear instructions provided by the manufacturer. Jim Stewart explores the traits of the best instructions, and the trials of using instructions that manufacturers clearly do not spend enough time putting together.
---
Recently, I installed some new flooring at my vacation cottage. It was just simple laminate, but I had trouble snapping the boards together. While not a professional, I am a pretty hard-core do-it-yourselfer. I've installed floors before, just not laminate flooring. So I re-read the instructions and watched a YouTube video.
Things did not get better. I took the floor apart and reinstalled it. Several times. My wife was not happy. She kept saying that normal people would have ignored the instructions and done the best they could. But that wasn't the point. I tried to follow the instructions, and I did the job incorrectly because the instructions were so poor. Key points were ignored. Terminology was confusing. Drawings weren't labeled. I stewed about it for days.
As a retired engineer, I know I can be a bit anal about reading instructions. But we have more new products and new materials than ever before—more synthetics, more composites, more integrated technology, more efficiency, fewer VOCs, etc.— all complicating (or at least modifying) traditional installation methods. And in many cases the installation methods are proprietary. You're not just installing generic plywood or OSB sheathing anymore, you're installing Zip System. And if you want to install it correctly, and if you want it to be covered by Huber's warranty, you have to install it according to the directions.
Sometimes reading the instructions (and remembering what's in them) gets me into uncomfortable situations. For example, a neighbor hired a professional to install engineered siding on his house—the same siding I had put on my garage. When he told me how it had been installed, I realized that the carpenter had not primed any of the end cuts as required by the manufacturer. The job was done, leaving me to wonder: Do I say something or keep my mouth shut?
When a similar situation involved my granddaughter's health, I definitely spoke up. I was at my son's house just as the contractor finished installing an ultraviolet water filter. I knew the installation instructions because I had installed the very same filter at my cottage. The contractor's method was depicted clearly in the instructions … with a big red "X" on it. We're talking well-water safety, on a property next to a farmer's field. The contractor's response? "We always do it that way, and we've never had any issues."
The fatal flaw in this argument is that the product may not have been stressed yet and that's why there have been no problems. Think about hurricane tie-downs on a roof or grounding rods on an electrical system. You don't need them until you do, and then you really need them.
"When instructions are only drawings, with no text, and especially when they include cartoon-like people, I feel like I'm playing a game of charades with a bad partner."
When my brother-in-law (another engineer) encounters the "we've always done it this way" argument, his response is, "What makes you more of an expert than the manufacturer?" Installing a product is an investment that you want to protect by doing it the way the manufacturer intends it to be done. Of course, if manufacturers want us to follow their instructions, those instructions have to be clear.
A few years ago, I bought a new section of dock for my lakeside cottage. It has a welded aluminum frame with legs that bolt on. The planking is in 2-ft.-wide pieces that interlock similar to flooring. But when I assembled the dock, I could not attach the end piece that holds the planks in place. I took a bunch apart, re-read the instructions, tried again. The decking was 1/2 in. too long. Eventually, I broke down and called the company for help.
"Didn't they tell you to cut off the tabs on the first plank?" That was the first thing the woman on the phone asked me. It turns out that they usually precut the tabs off the first plank in the factory. But even if that had been done, the instructions made no reference to a plank with tabs cut off, nor did they explain that the plank with the cut-off tabs has to be the first or last plank in order for everything to fit.
Critical information missing from the instructions may seem like an extreme example, but it's not uncommon. And nearly as bad is when key points are buried rather than highlighted. I recently heard about a builder and an experienced plumber being stumped by the instructions for a wall-hung toilet. It took several hours and, eventually, a magnifying glass, before they discovered the critical dimension (1-9/16 in.) that the mounting studs needed to project from the finished wall.
The best instructions begin by stating exactly what product they refer to and by providing some way to determine that you have the latest version of the instructions for that product (or tell you where to look for an updated version online). They are written in clear English (even if they were translated from another language) and contain no typos. Typos tell me that a company isn't careful about the details, which is not what I want to see when I've just invested in something.
The best instructions identify what's included, and more importantly, what's not included that you will need. They also show what tools are required, list the prerequisites for installation, and offer a well-thought-out series of steps to follow. Photos are sometimes helpful, but drawings are always helpful. They should be labeled and referenced in the text. And all terminology should be the same throughout. Don't call something a "shut-off valve" in the text and label it an "angle stop" on the drawings.
"The best instructions contain no clutter, and that includes explaining things in three different languages on the same page."
But manufacturers shouldn't think that they can get away with all drawings and no words. That works only for the simplest assemblies. There's a reason why Ikea's illustrated instructions are so widely mocked. When instructions are only drawings, with no text, and especially when they include cartoon-like people, I feel like I'm playing a game of charades with a bad partner.
The best instructions contain no clutter, and that includes explaining things in three different languages on the same page. If an instruction manual has to include multiple languages, then put each one in its own separate section. And no one set of instructions should attempt to cover umpteen different models of a product in the same manual. I once installed a jetted tub whose instructions covered (I kid you not) 60 different models. I spent most of my time trying to figure out what information I could ignore.
When I installed some blinds from a major manufacturer, the instructions for one step said to make something "tight," so I did—not reefed-down tight like my grandfather would have done, but definitely snug. After it kept failing, I went back to the store where a very annoyed salesperson told me not to make it tight. Clearly he had heard this complaint before. The instructions should have defined how snug it was supposed to be.
I'm similarly annoyed with plumbing instructions that caution "Do not over-tighten." In other words, if it leaks, you didn't tighten it enough. If it breaks, you tightened it too much. Thanks a lot. A plumber friend recently advised me to "hand tighten until snug, then turn it another quarter turn with a wrench." If it leaks, he added, tighten it a bit more. Instructions should include that kind of language. They should read like advice from someone who has done something a thousand times.
It's also helpful when instructions explain how to deal with problems or mistakes one might encounter. I love Tommy Silva on "This Old House," but it drives me crazy when he checks something for square. It's always perfect. "And what do I do if it isn't square?" I yell at the TV. I especially like it when instructions indicate the amount of tolerance for not meeting the requirements. For example, they shouldn't just say "floor must be level." Floors are seldom perfectly level. Tell me how far out of level the floor can be without causing a problem.
A company called Docking Drawer makes an electrical outlet you can install in the back of a drawer. In step six of their installation instructions, you'll find the following sentence: "Spend sufficient time at this step before fastening the bracket to the rear wall to make sure everything is square and the arms are in the correct position." Hah! This is a clue that people have rushed this step and messed up the installation.
And by the way, yes, I also want a good video that's clear, easy to watch, and not too long, but this does not let a company off the hook for actual printed instructions. Too many of us still don't have a reliable internet connection or a decent size screen at the job site. For the same reason, I hate opening up a new product and getting out what I believe is the operating manual, only to discover this large book is really a list of warnings and warranties in a number of languages. And I have to go online for the manual.
So, I am pleading with manufacturers to please invest more in the quality of your installation instructions. Test them to the same level that you test your products. And don't just have the engineers who developed the product review the instructions— they already know how to do what the instructions say. They will read things that aren't there and confirmation bias will make them think the instructions are complete. Give the directions to people of various experience levels and have them actually use them to perform an installation. Then incorporate their feedback.
If manufacturers improve their instructions, maybe more contractors and homeowners will do their part by reading and following them, and by passing along constructive feedback when they're not clear. When materials and products are installed properly, everybody wins.
Jim Stewart is a retired engineer in Toronto, Ont., Canada.
Photo by Hunter Haley on Unsplash
From Fine Homebuilding #304
---