Rock-Solid Work Light
Use a bucket of concrete to create a stable base when you need a reliable light.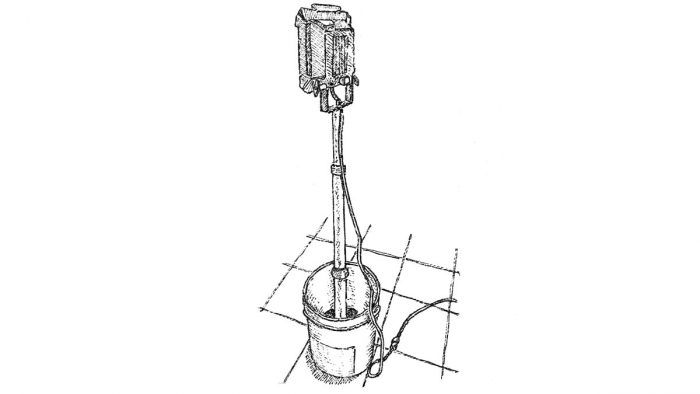 I was really fed up with my LED work light's three-legged base. The legs tripped me and got caught on doorways, and the whole thing would inevitably fall over when I snagged one of the legs with an air hose or extension cord. I finally removed the wobbly legs and put the light's post in a 5-gal. bucket with about 4 in. of wet concrete mix inside and let it set. The new base works great: You can slide it around with your foot or pick it up with the bucket handle. Collapse the telescopic pole and it takes up little space in the truck. I keep the cord in the bucket when I'm not using it. But best of all, it won't tip over!
—Grant Litts, Norway, Mich.
Edited and Illustrated by Charles Miller
Published in Fine Homebuilding #305
---
RELATED LINKS