Linda Reeder: Architect, Professor, and Author
FHB chats with Linda Reeder, an architect, professor, and author of books on green and sustainable building, about her career experience.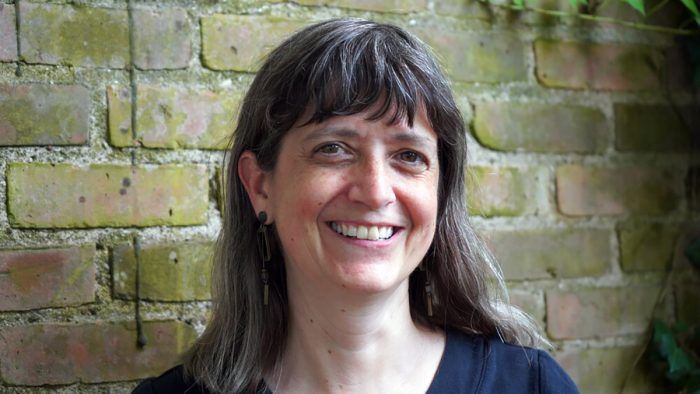 Linda Reeder's (she/her) blog bears a title both powerful and political: The Architectress. Based in New Haven, Conn., Linda divides her time between actively writing on that platform about the convergence of architecture, women, and American history and teaching construction management as a professor at Central Connecticut State University (CCSU). In this interview, we discuss her background in residential architecture, her primarily self-taught education in green building, and what she sees for the future of sustainable homes.
CD: Thank you so much for taking the time to speak with us at FHB. Can you tell us a little bit about your professional background in architecture, writing, academia, and community development?
LR: Thank you for your interest!
After graduating from Yale School of Architecture, I worked for seven years with a New Haven firm designing institutional and multifamily projects before opening my own firm in 2005. To diversify my income stream as a hedge against an economic downturn, I got part-time gigs teaching a print-reading class at CCSU and writing and editing building-performance content for the American Institute of Architects.
These side-gigs proved useful when the recession hit in 2008. I was fortunate to get a book contract with Wiley and a temporary full-time teaching position at CCSU. I imagined I would only teach until the recession ended and then return to practicing architecture full-time. Instead I learned to enjoy teaching and to take advantage of the institutional support for research and writing. Now I'm a tenured full professor in construction management at CCSU working on my third book, having edited or contributed to three others.
CD: What are you currently working on that you are excited about?
LR: In addition to my work on The Architectress, I am writing a book about the design of a building constructed in the 1930s. It's been very interesting to research; some aspects of the design industry have changed surprisingly little since then.
CD: You've written extensively about sustainable building practices in your books Net Zero Energy Buildings: Case Studies and Lessons Learned and Guide to Green Building Rating Systems: Understanding LEED, Green Globes, ENERGY STAR, the National Green Building Standard, and More. Can you tell me a little bit about the work you've done on that topic?
LR: My goal with these books was to flatten the learning curve for building professionals. Builders and designers need to have an incredible amount of knowledge on a wide range of topics. This can make it hard for them to find time to learn about something different from what they already do. My books and articles on sustainable building topics collect and share lessons learned to help design and construction professionals do their work more efficiently and profitably.
CD: You have a very successful blog and newsletter called The Architectress. Can you tell me a little bit about how you chose its name?
LR: The term suggests that architects are by default male and it signals a diminishment of female architects. I named my newsletter The Architectress to reflect the history of how female architects have often been viewed as not belonging in the profession. The content shows how successfully—and for how many decades—women have been proving that perception wrong. It also addresses current inequities and how we can address them as individuals and as firm leaders.
I first heard the term "Architectress" in a Places Journal article I read several years ago, "The Incredible True Adventures of the Architectress in America" by Gabrielle Esperdy. The term stuck with me.
CD: What motivated you to create The Architectress? What do you hope to achieve or spotlight through it?
LR: I have a passion for architecture and for justice. The Architectress is a way to share my research on how things used to be for female architects and to communicate ideas and resources about how to make things more equitable for women today.
CD: In your recent blog post, "What's Wrong with being 'Exceptional,'" you mentioned as of 2021 women make up just 24% of licensed architects. What inspired you to join the field in spite of this?
LR: After college I worked for different nonprofits related to the built environment while I created art on the side. Then I got a job in the marketing department of a large A/E firm which demystified what architects do. I realized architecture could be a way to use both my analytical and creative skills in one profession. I did not see the gender imbalance in the profession as something that should stand in my way, so I applied to graduate programs in architecture.
CD: What sort of challenges or barriers have you faced in your learning process or career?
LR: A persistent challenge has been deciding what I want to be when I grow up—or what I want to be next. More seriously, like 81% of women, I have experienced sexual harassment. I have also sensed the smug assumption of some male colleagues that they are better than me by virtue of their gender. This has not held me back, though. Disabusing men of these notions is part of the service I provide.
CD: You regularly interact with aspiring contractors and construction managers through your work as a professor. What do you most hope to impart on the next generation of home-builders?
LR: In addition to the hard skills I teach, I hope I am helping students understand the perspectives of the different players in a construction project so they can collaborate more effectively. I also hope they are empowered to behave ethically and treat people fairly. I am heartened by their concern for the environment.
View articles Linda has written for Fine Homebuiding here.
---
RELATED STORIES