Nearly Invisible Solar Panels for Standing-Seam Metal Roofs
The PowerFit 20 from Sunflare provides green energy, an easy installation option for metal roofs, and an improved aesthetic.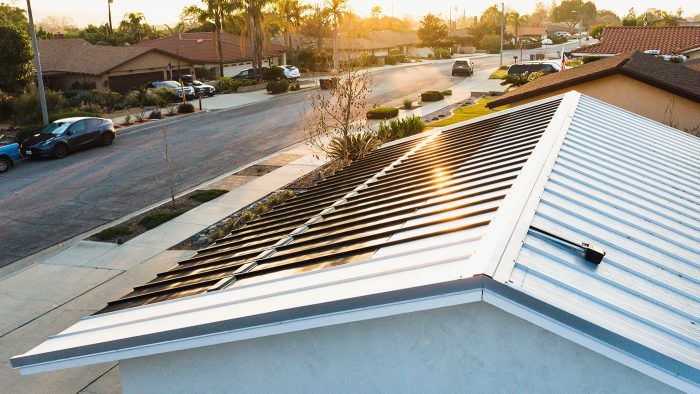 A superthin new solar panel from Sunflare sits between the seams of standing-seam metal roofs, offering a much more aesthetically pleasing solution to photovoltaic (PV) power. Thanks to an innovative cell structure and thin stainless-steel substrate, the new PowerFit 20 modules are just 1.7-mm thick—and are designed to be applied quickly and easily with an extremely strong butyl-adhesive tape, with no roof penetrations required. This can add up to considerable labor savings over standard PV modules, which are mounted on aluminum racking.
The smooth surfaces and long lifespans of standing-seam metal roofs make them especially suited to these types of panels, offering residential customers a unique marriage of green power, low maintenance, and long-term durability. Aesthetics will likely be the main attraction, however, as the thin, black panels virtually disappear on a black-colored roof.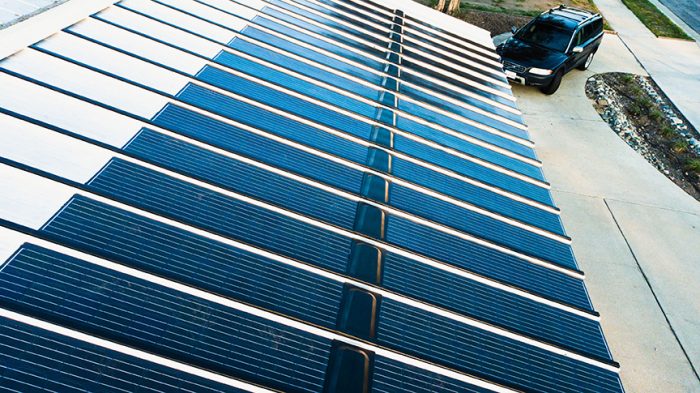 The environmental benefits extend to the panels themselves. PowerFit's PV cells are made of copper indium gallium celenide (CIGS), which has a much smaller carbon footprint than silicon-based modules.
There's a major caveat to this new technology, however. These thin-film modules are roughly 50% less efficient than premium monocrystalline panels, so you'll need twice as much roof space to produce the same amount of power. That said, the Sunflare panels have bypass diodes for each individual cell—vs. the diodes attached to strings of cells in standard modules—helping them maximize their efficiency in partial-shade conditions.
While most of the market penetration for thin-film panels has been in commercial applications—on very large roofs and curved structures—the technology is improving all the time, and SunFlare's PowerFit 20 is a sign of things to come in the residential market.
Photos courtesy of Sunflare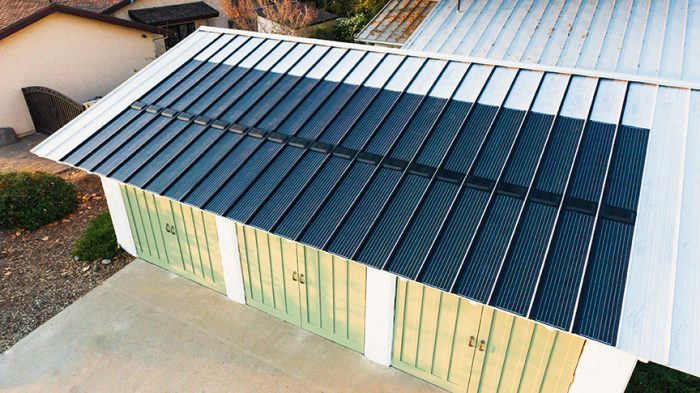 ---
RELATED STORIES