Building a Straw-Bale Home to Code
The hosts respond to a listener's question about choosing the right vapor retarder for a straw-bale home, as well as what makes this construction method so compelling and cheap, and considerations for moisture management.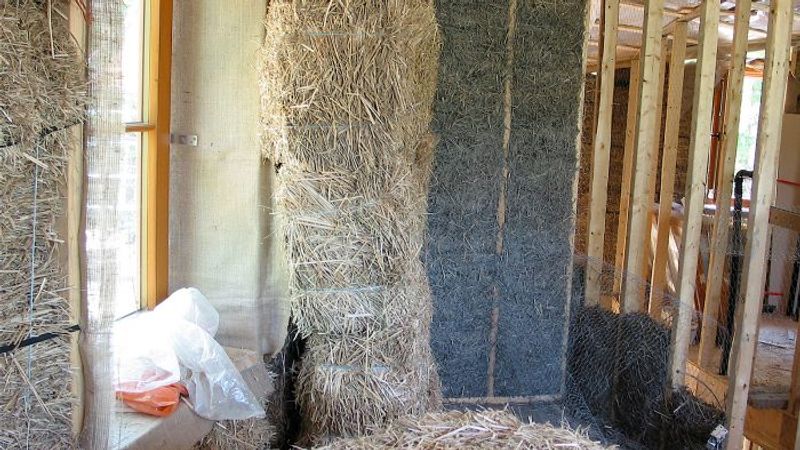 In this clip from Podcast Episode 150, the Fine Homebuilding crew responds to this question from podcast listener Anthony:
"Hey guys, I'm designing a straw-bale house and it's going to be to code. According to the 2015 IRC-AS105.6.5, Separation of Bales and Concrete, there needs to be a sheet or liquid-applied Class II vapor retarder installed between the bales and the concrete foundation I'm designing. I have 4×4 pressure-treated toe-ups on the vapor retarder which holds up the bales.
My question is related to this vapor retarder. I found that really the only sheet Class II vapor retarder is tar paper. The problem with that is that I'm also seeing it could also be a Class III vapor retarder as well. Am I right to assume that the Class II is a #30 tar paper and Class III is a #15 tar paper? I'm having a little difficulty finding a manufacturer that states the vapor retarder's perm rating, yet I'm not giving up from looking yet.
So, let's say I do go with tar paper, this leads to another question. Straw bales typically have steel "imbalers," which I currently have as 1/2-in. rebar that is 18 in. long and extends 6 in. into the foundation and which is placed so that each bale has two. This means that the tar paper would have to be cut through to allow these imbalers to go into the bales. How would I go about sealing this joint between the tar paper and the steel to keep the moisture from the foundation from coming through? Can I cut tar paper accurately enough to allow a 1/2-in. hole? I guess that would depend on how I would patch the hole. This problem makes me think of using a liquid-applied vapor retarder instead; yet, I haven't even tried looking into those yet.
A new technique that I have seen instead of using imbalers is using tons of nails nailed into the toe-ups which would act like Velcro. Do you guys have any opinions on nails or imbalers? Apparently the nails are easier to work with than the imbalers. Still even with the nails, there are anchor bolts going through the toe-ups into the foundation which also would need sealing too.
The idea of using a liquid-applied vapor retarder also got me thinking of possible off-gassing VOCs from it. I'm trying to go green here and I really don't want possible off-gassing VOCs either if I can help it. I would also like the product to be sourced in my state or close to it.
I'm still researching, yet I love to listen to the podcast, so I thought I'd ask you guys a question and see what you guys think. I've learned a lot already from the podcast, so I'm excited to hear what you guys have to say about my questions."
Watch to hear what Patrick McCombe, Matthew Millham, and Rob Wotzak have to say including:
What compels people who live in cold climates to use this method
Why straw bales are so cheap
Different ways of using the bales
How to deal with potential moisture issues
Photo from Wikimedia Commons
---
RELATED LINKS