Accurate Spray-Foam Application
A caulk-tube tip taped to the end of a spray-foam applicator helps fill narrow gaps in hard-to-reach areas.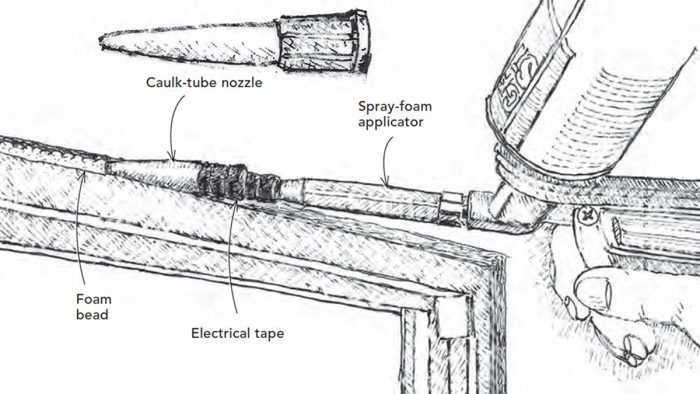 Filling narrow gaps with expanding spray foam is a lot easier when using an applicator with a needle-nose tip. But not all foam applicators have that option, and the needle-nose tips that are sold with some spray-foam applicators are easily misplaced. Sometimes, in a pinch, we make our own out of a caulk-tube tip—the kind that's threaded on after the nub is cut off a tube. We always seem to have at least a couple extra floating around. We just tape the tip onto the end of our spray-foam applicator to create a skinnier extension that helps us fill those hard-to-reach areas.
– Aaron Miller, Pollard, Ark.
Edited and Illustrated by Charles Miller.
From Fine Homebuilding #311