Removable Fence for Remodeling Access
Concealed-flange joist hangers create a section that can be easily lifted in and out.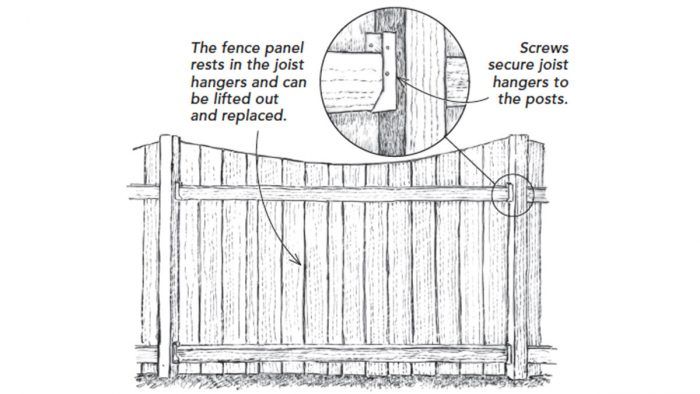 The best way to access my last kitchen remodel was through a fence panel in the middle of a side yard. I removed the screws that attached the fence-section rails to the posts and added concealed-flange joist hangers to the posts. This allowed us to simply lift that fence section in and out each day for easy access to a yard without a gate.
—Brian Campbell, Minneapolis, Minn.
Edited and illustrated by Charles Miller.
From Fine Homebuilding #312