Smart Deck Spacers
A small block of wood glued to the spacer prevents it from falling through the cracks.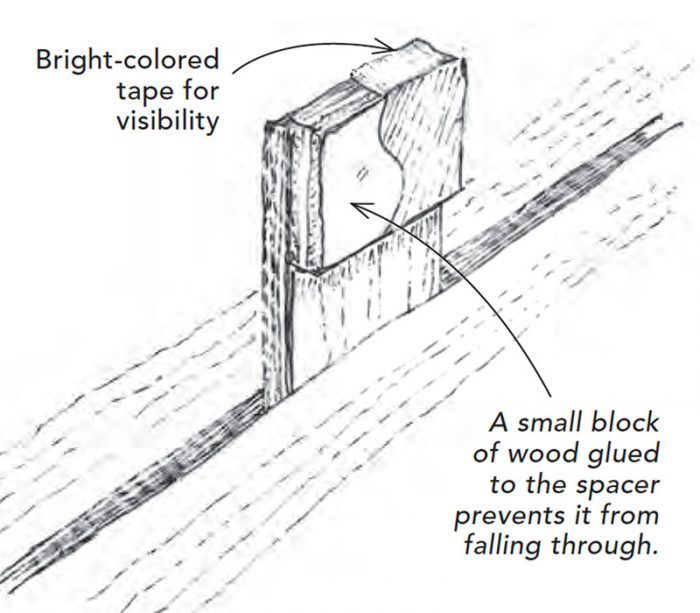 I use wood spacers to keep my deck boards evenly spaced. To prevent the frustration of having the spacers fall through the cracks, I glue a small scrap of wood to the top sides of them. That way, if the board is moved slightly, the spacer won't drop down between the joists. I also wrap the tops with brightcolored tape so I can see them better and don't inadvertently trip on them. This is an especially important safety technique when working on decks higher off the ground.
—Scott Gillespie, Richmond, Calif.
Edited and Illustrated by Charles Miller.
From Fine Homebuilding #313