Get Up to Speed on the Latest Energy Code Changes
Join building science expert Robby Schwarz on Wednesday, Mar. 8th, at 6pm EST, to learn about the revisions in the 2021 IECC and how to effectively apply them to make homes more energy efficient.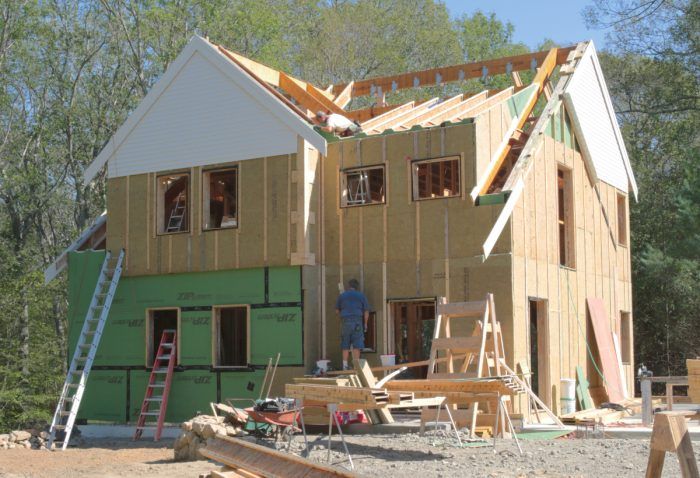 If you're a builder, architect, or other residential construction pro who needs to make sure projects will meet energy codes, this webinar is for you. We'll walk you through some of the biggest changes introduced in the 2021 The International Energy Conservation Code (IECC) and discuss how they apply to new homes and remodels.
As building science knowledge in the construction industry has evolved, so have the codes that dictate how homes use energy. There are a number of significant changes in the 2021 IECC, but there are also many alternative ways to implement them—you're not just stuck with the prescriptive requirements, as many builders think. In this webinar, building science and code expert Robby Schwarz will give an overview of the changes, explain some of the science behind them, and discuss how to meet the codes while building more efficient, comfortable, and healthy homes.
Join us at 6pm EST on Wednesday, March 8th, for the live presentation and Q&A session
In this webinar, you will learn about:
The code's approach to creating an effective thermal envelope
Ventilation and air-sealing requirements, and how they relate to each other
Continuous insulation guidelines in the prescriptive R-value requirements
Insulation installation requirements
Compliance alternatives, and the concept of "trade offs"
Additional home energy efficiency requirements and options
How building science factors into implementing the codes effectively
---
Presenter
Robby Schwarz – Founder of BUILDTank, Inc.

Robby has been a champion of home performance for over 25 years, focusing on building performance, applied building science, and system thinking. He is committed to helping industry partners, builders, code jurisdictions, and others understand residential energy, applied building science, systems thinking, home performance and our role in the built environment. His ability to integrate applied building science and systems thinking with building programs such as Energy Star®, Indoor airPlus®, and DOE Zero Energy Ready Homes® has lead to thousands of certified homes in Colorado.