Extend Epoxy Working Time
This quick science lesson can help you use your epoxy longer.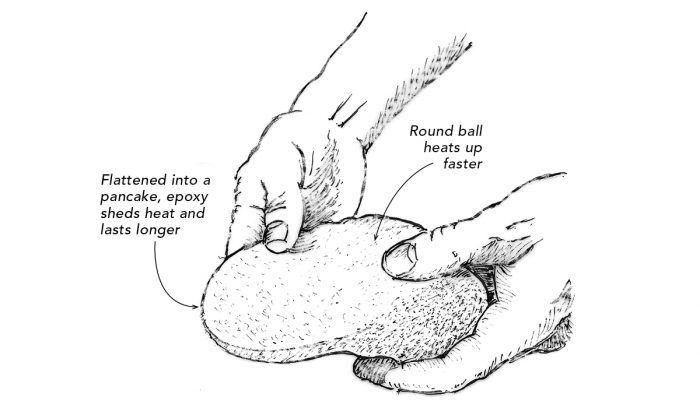 Here's a tip for using epoxy putty for wood replacement. Epoxy cures by generating heat internally through an exothermic chemical reaction between the two parts that are mixed together. Kept in a ball, epoxy heats up more and cures faster. If flattened into a pancake, it sheds heat and remains pliable longer. Within the same glob of mixed putty, I shape one end into a thick ball to speed up the cure time and thin out the other end, so it stays workable longer. Pulling epoxy off the thicker ball side minimizes the time until the applied epoxy is sandable, but having the pancake side on hand extends the overall working time.
—Brian Campbell, Minneapolis, Minn.
Edited and illustrated by Charles Miller. From Fine Homebuilding #314