Fine Homebuilding Issue #314 Online Highlights
Find online articles and videos on the podcast, advantages of a vented roof deck , and more.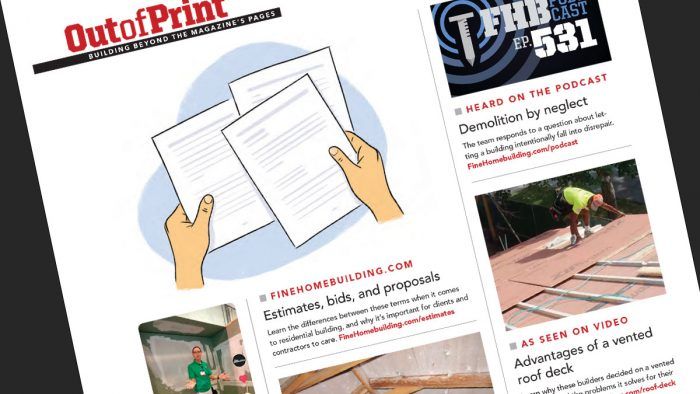 Here are the online extras from Fine Homebuilding's April 2023-May 2023, Issue #314:
On page 8 of issue #314, we featured a number of online videos, articles, and discussions and urged readers to check them out. Here are links to all of them.
On FHB.com
The Fine Homebuilding website includes many features that are only available to site members. To fully enjoy all the member features of the site, click here to join.