How-To
Estimates, Bids, and Proposals in Residential Building
Learn the difference between these terms and why it's important for clients and contractors to care.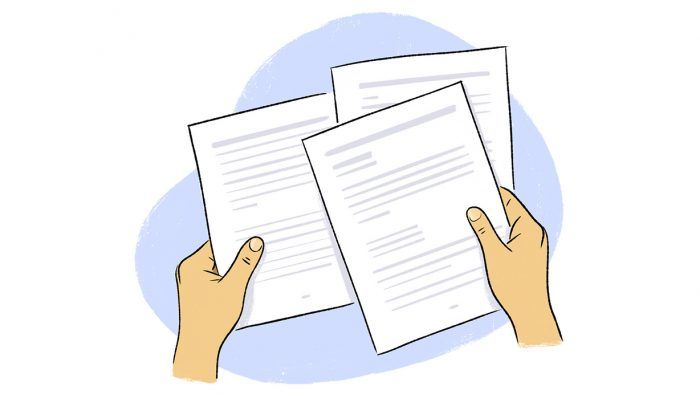 When it comes to building or remodeling a house, cost is a factor that figures prominently and early in most projects. Different phases of this process involve different terms that carry meaning and expectations for the professionals who are used to working with them. In this article, we'll look at the differences between estimates, bids, and proposals and why understanding what these terms mean is imperative to clear communication, a good relationship between professionals and clients, and the best quality of work (or at least the quality agreed upon).
What is an estimate?
First of all, an estimate is informative in nature. It is a general cost evaluation for a project based on current price trends and the specific information about the proposed project available at that time. When a client asks for an estimate, they would be looking to open the discussion on how much something like a kitchen remodel or an addition might cost. Estimates during the design phase are typically an order of magnitude followed by more precise estimates as the project scope becomes more clearly articulated. The number or range a client receives as an estimate is not usually the hard and fast number they would use when shopping around for the right contractor to actually execute the project.
It's entirely reasonable for a client to engage a potential contractor to provide an estimate (more on that below), but it's also important to understand that the accuracy of that estimate is based in large part upon the degree of clarity in the project documents. A back-of-envelope sketch is going to produce a different result than complete drawings with coordinated sheets, accurate details, good general notes, and finish schedules.
It's in everyone's interest to be careful with cost-per-square-foot estimates unless there is at least some mutual understanding about level of finish, quality standards, and what is included or excluded. For example, is the driveway included? A 30-ft.-long driveway in a subdivision is a different proposition than a ¼-mile-long driveway over soggy terrain. It's also important to understand that cost-per-square-foot is an average. What it costs per square foot to build a bedroom, living room, or unheated garage is nowhere close to what it costs to complete a well-appointed kitchen or luxurious bathroom. Rather than think about cost per square foot, it is generally far more productive to ask if the project meets the requirements at an acceptable price.
Currently, there isn't a universal practice on whether or not a designer, architect, or a builder charges for an estimate. David Gerstel recently made some good points in an article for Fine Homebuilding as to why he doesn't give free estimates. A company I am consulting for now has taken the position of regarding an accurate and responsible estimate as part of the design process, charging for estimates and then crediting the cost of the estimate in the progress payments if they get the job. Either way, it's a safer bet as a client to assume that you may have to pay for an estimate—it is labor after all, and those putting together the estimates put considerable thought into something of value.
What is a bid?
When a client is ready to move forward with a project, they will put out an invitation to bid to receive a competitive price. The bid itself is an offer to contract—the price a contractor offers to implement the project based on conformity to the specifics of predetermined project documents. What differentiates a bid from a proposal is that lowest price is the determining factor for the client in this instance.
Sometimes, project documents may be vague or incomplete, but it's important that the bid reflect the work to be completed according to the ask. For example, if I am asked to bid on a particular foundation design, I must provide a price based upon the information that was provided to me. Even if I know that the design will not work or that there are bad soils that will require additional work, responding with anything other than the cost of the foundation as designed will lose the competitiveness of the bid and can lead to terrible misunderstandings between what is expected and what is being paid for. If a client is asking for bids, it's worth discerning whether or not they understand that this is the case and to ask how many bids are solicited and from whom.
However, it's important to understand that not all contractors want this kind of low-bid work. Developing a responsible competitive bid takes time and experience. Not many contractors want to be a free estimating service, and once the playing field gets crowded enough, the odds of success start to deteriorate. Surreptitiously using the bidding process as a free estimating service is generally regarded as bad form.
From the client's perspective, however, when project documents are well-developed and thorough, it is possible that the low bid accurately reflects the lowest reasonable price for the proposed work. Therefore, when properly administered, it is possible for low-bid procurement to result in an acceptable standard of quality at that price.
Where clients run into difficulty is the old canard, "You get what you pay for." This is not true as often as we might hope. The more accurate statement is, "You will never get anything that you didn't pay for." Clients need to understand that while they may want to pay the lowest price, this doesn't always reflect the quality of work and materials that are ultimately best. Unfortunately, a client doesn't always discern this until too late, and with little recourse.
What is a proposal?
If a client is not yet confident in the finality of the project documents and wants to undergo a longer, more iterative negotiation than the bidding process, they may decide to issue a Request for Proposals (RFP). Proposals are then given to the client by the architect, designer, builder, or contractor, with each offerer bringing their unique perspective, knowledge, experience, creativity, and professional resources to deliver the best possible value in a reasonable interpretation of the project documents. It's common to see RFPs in larger development or government-sponsored projects, but you can encounter these in smaller residential projects as well. Proposals can take many forms but ideally a good proposal will clearly describe:
What exactly we propose to do in sufficient detail. This allows the client to make meaningful comparisons with other proposals.
The standard of care or quality we propose to meet
The price for the work as proposed
A proposal can become a contract if it is accepted in its entirety without modification, but part of the value in soliciting proposals as opposed to bids is that contractors are free to propose differences in materials, means, and methods that may achieve a higher standard of quality and/or efficiency consistent with the design intent.
Further specifics are of course detailed in a form of agreement if the proposal is acceptable. In this case the initial price proposed may or may not be the final price, and the finished product may or may not be the best possible. Skillful use of the RFP process does necessitate greater participation by the design professional and the client, but it also greatly enhances the likelihood of realizing implicit opportunities for value. This isn't always possible or even desirable on every project, but knowing the difference can allow for more informed decisions and a more satisfactory outcome regardless of the approach that is used.
Illustration by Arthur Mount
---
RELATED STORIES