Mud-Free Work Area
Woven stabilization mats (used for roadbeds) keep mud outside a house being remodeled.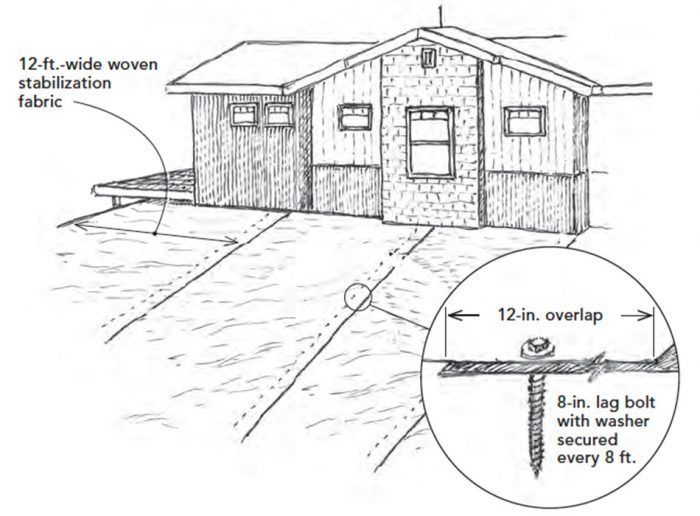 I've always been particular about cleanliness and organization, so before our contractor started building the new addition on our home in south-central Alaska, I wanted to figure out a way to minimize the amount of mud that would be tracked into the house. The solution my wife and I came up with worked better than expected.
We decided to utilize woven stabilization mats (used for roadbeds) to create paths and a large area to serve as a workstation and material storage area. We secured the seams with washers and lag bolts, but we also could have used landscape fabric pins, stakes, or staples. We added paver bricks and timbers to secure the fabric along the edges. Everyone was a little skeptical of the idea initially, but after months of torrential downpours and continuous construction work, everything held up amazingly well and was the talk of the work crew. The type of fabric we used is available at big-box stores and cost about $0.08 per sq. ft.
—Tom Cochran, Kenai, Alaska
Edited and illustrated by Charles Miller.
From Fine Homebuilding #316