A Clean Job Site is a Better Job Site
Keeping tools, materials, and debris in their place makes your work more efficient and safer, plus it tells other people that you care about quality.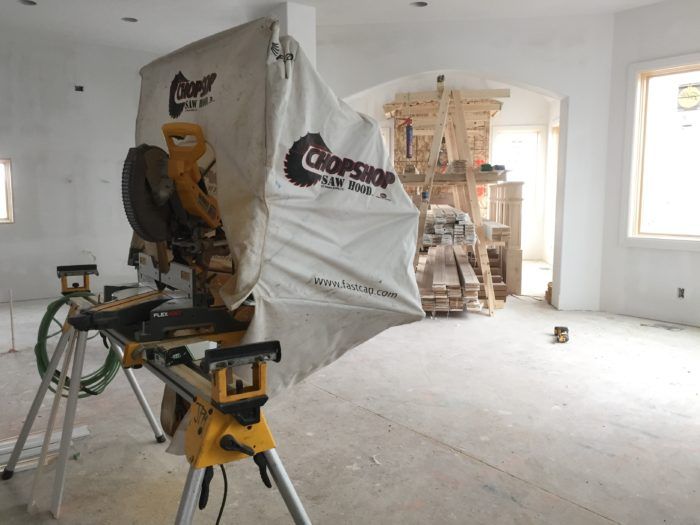 When you walk into a job site what do you want to see? What does an owner want to see?
A year ago I started investing in equipment to keep our site cleaner, more organized, and safer. It started with three items: an Oneida Dust Deputy, a FastCap Saw Hood, and an iVac Switch. Since purchasing these items, not only have I changed my mindset about the value of providing a cleaner environment for our employees, but now I also keep an even sharper eye on how our site looks at all times.
First impressions are everything
When I started in the trades 14 years ago, there wasn't much concern about how things looked on the site. Materials were everywhere, sawdust was all over the job until we left, things to be thrown out were left by others for us. Nobody is going to care right? Actually, that's incorrect. Owners come through after you leave. Builders come check your work. What's going to look better to them? A filthy site that they can barely walk through — let alone bring their kids through in fear of injury — or a site they can move freely through? They want to see what they're investing their hard earned money in, and they want to show their kids and family what they're building for themselves.
The impression the people get when they walk into your job site is a direct reflection of you and your company. If they walk into the site and see a mess, they're more likely to look for mistakes and wonder what else is wrong. When I started investing in more equipment to keep our sites cleaner, this changed my mindset almost immediately. We work in a dusty environment, and one that is highest in the rankings for contact with carcinogens. Why not spend a few hundred dollars on something that could literally save your life and show that you care about your work environment for anyone who passes through? Many of those who come through site could also be a future client.
---
Keep the dust down
On to the tools I that changed my mindset. The Dust Deputy filters everything that comes off of your equipment, through a cyclone,  into a bucket instead of filter or a vacuum bag. This gives it a huge advantage over a filter and vacuum because its capable of taking on a lot more dust, like directly off of a table saw or router. Instead of dust pouring out into the room, the majority will go into the bucket. The part that also makes a huge difference is the iVac switch. Your piece of equipment is plugged into the tool input, the vacuum into the vac input, turn it on and simply switch on the iVac to "auto." As soon as you switch the tool on, the switch turns your vacuum on and you have on-site dust collection.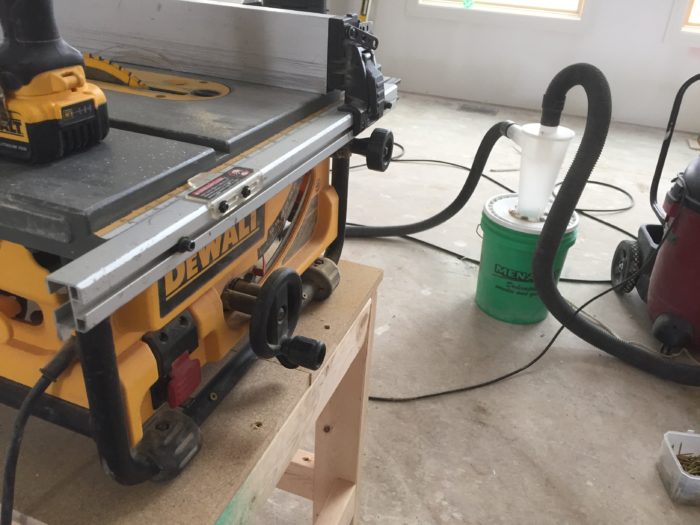 ---
Easy miter saw dust collection
Next would be our saw hood from FastCap. We can make hundreds of cuts a day on our miter saws and, again, instead of dust flying everywhere, we catch it with dust collection and a saw hood. The dust is caught in the hood, and we either empty it into a trash when finished for the day or we can take it a step further and switch the vacuum and dust deputy on and capture it all into the bucket.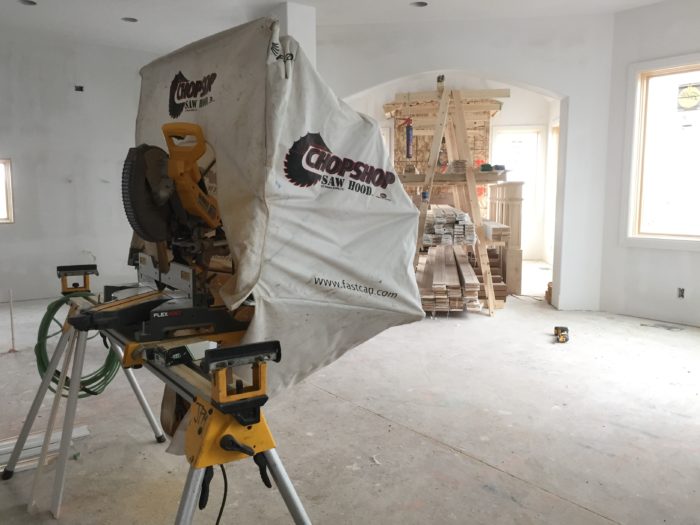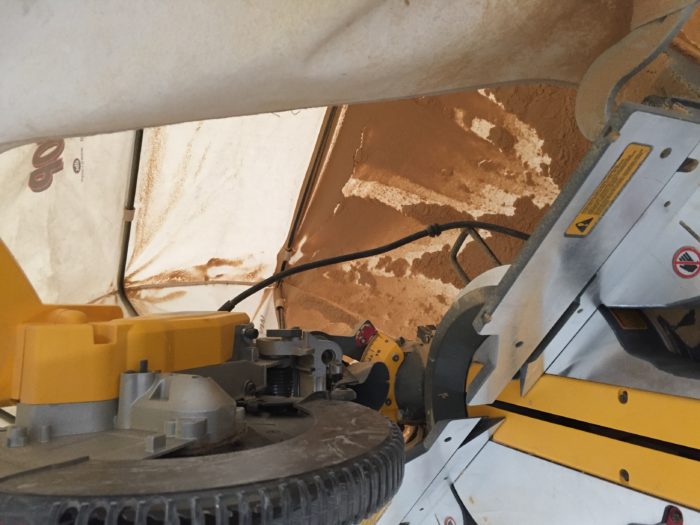 ---
Organization goes a long way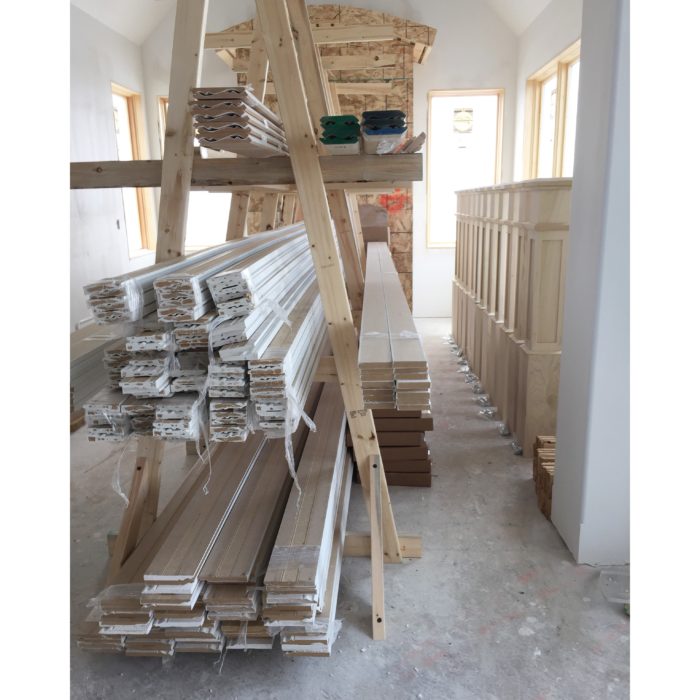 The little things that you can do as well, such as organizing your materials, will also help. This will make work faster, since you can easily find what you want and also keep things from getting damaged. On top of it, you will likely win the response of "Wow! I have never seen anyone do this, I love it!"
Not only will make you think about your cleanliness but will make everything on your job sites look nicer and more organized on top of it. We have started investing in other equipment to add to our setup since making these purchases but, for us, these were the big game changers and made dust collection a huge priority.
Follow along our jobs daily on Instagram @Jpmconstructioninc