Whole-Business Sustainability, From Products to People to Business Practices
Join our panel of design and construction experts on Wed. Dec. 6th, at 4pm ET, for a discussion of expanding the environmental responsibility of our workplaces—not just our buildings.
Sponsored by Zip System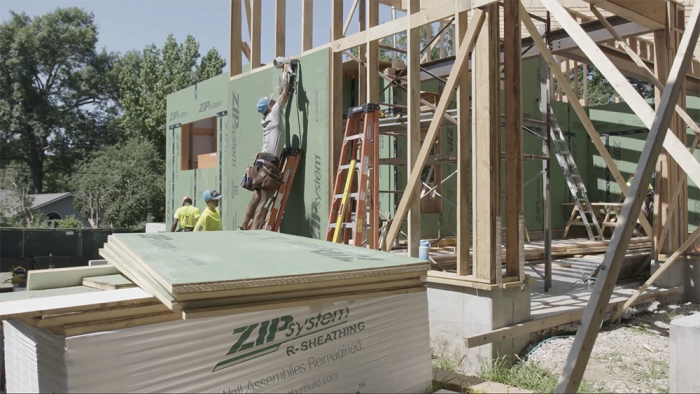 Many of today's construction and design professionals are working hard to reduce energy use and carbon emissions in the buildings they build and renovate, but the most dedicated of these pros are also focusing on every aspect of their business practices to reduce the environmental effects of the work they do. We've invited a panel of these pros to discuss some of the ways they have made their own businesses more sustainable. After the discussion we will have a live Q&A session to help our audience members improve the way they run their own workplaces.
Join us live at 4pm on Wednesday, December 6th
In this discussion you will hear about:
Scaling sustainable solutions and next-generation materials in the marketplace
3rd party energy-efficiency and sustainability certification programs
Methods of "decarbonization"—covering both operational and embodied carbon
Environmental and economic impacts of electrification
Registering as a "B" Corporation for guidance and accountability in sustainable work practices
and more…
---
Panelists
Chris Magwood

Chris has been designing and building zero-carbon buildings throughout his 25-year career. From 2005 to 2018, he was a lead instructor in a hands-on design/build program at Endeavour Centre and was responsible for many zero-carbon, zero-toxin, and zero-waste buildings. Chris published eight books on green construction, most recently coauthoring Build Beyond Zero: New Ideas for Carbon Smart Architecture (Island Press, 2022) with Bruce King. He also manages the Carbon-Free Buildings Program at the Rocky Mountain Institute.

Emily Mottram

Emily is the founder and principal of Mottram Architecture, a boutique practice specializing in new homes and renovations that are beautiful, functional, comfortable, healthy, and durable. An educator at heart, Emily also teaches building science and sustainable design at a local community college and has served as a consultant for projects in a secondary school trade program. She hosts the weekly podcast E3: Energy and Efficiency with Emily and co-hosts the live-streamed BS* + Beer Show, a weekly building science show for professionals and "civilians" alike.

Matt O'Malia

The Co-founder of OPAL Architecture, OPAL Build, Timber HP by GO Lab and GO Logic, Matthew O'Malia is an entrepreneur and award-winning architect with a nationwide reputation for innovation and expertise in the design of high performance residential and institutional buildings. A leader in Passive House design in North America and named to Architect Magazine's Architect 50 list in 2018, he is a frequent speaker at sustainable design conferences in the U.S. and abroad. Matthew has pursued a career based on exploration and innovation, working for architecture firms in New York and Germany, where he gained a thorough understanding of sustainable design and construction systems.

Josh Salinger

Joshua Salinger is CEO and Founder of Birdsmouth Design Build, a residential Design Build company located in Portland OR. In 1999 Josh graduated from the University of Wisconsin-Madison with a double major in Zoology and Conservation. In 2007 he started Birdsmouth Design Build with the goal of designing and building beautiful, high performing homes that transform and improve the built environment.