Casement hinge
Does anyone know the name of the manufacturer of the casement hinge pictured below?
Thank you.
Discussion Forum
Recent Posts and Replies
Up Next
Featured Story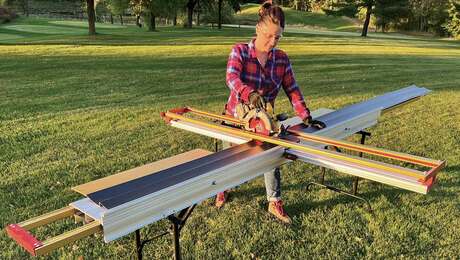 Smart Siding Cut Table
The Van Mark Trim-A-Table TAT60 works with both right- and left-hand saws and does not require the saw to be attached to a special plate that slides in the rail guides.
Highlights
"I have learned so much thanks to the searchable articles on the FHB website. I can confidently say that I expect to be a life-long subscriber." - M.K.