engineered studs
*
Has any one used them? A freind is building a house & is thinking on using them.
Discussion Forum
Recent Posts and Replies
Up Next
Featured Story
Cordless Random-Orbit Sanders
The new 18v GEX18V-5 and 12v GEX12V-5 finish sanders from Bosch provide ergonomic palm grips, easily accessible speed-selector dials, and side-mounted dust bags.
Highlights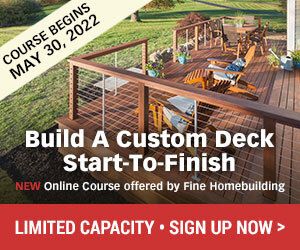 "I have learned so much thanks to the searchable articles on the FHB website. I can confidently say that I expect to be a life-long subscriber." - M.K.
Get home building tips, offers, and expert advice in your inbox