How to flash dormers when replacing a roof without replacing the siding
I recently had my roof replaced. I've had a running arguement with the contractor about how to properly flash where second story dormers intersect first story roofs. The photo of my roof below shows many such intersections: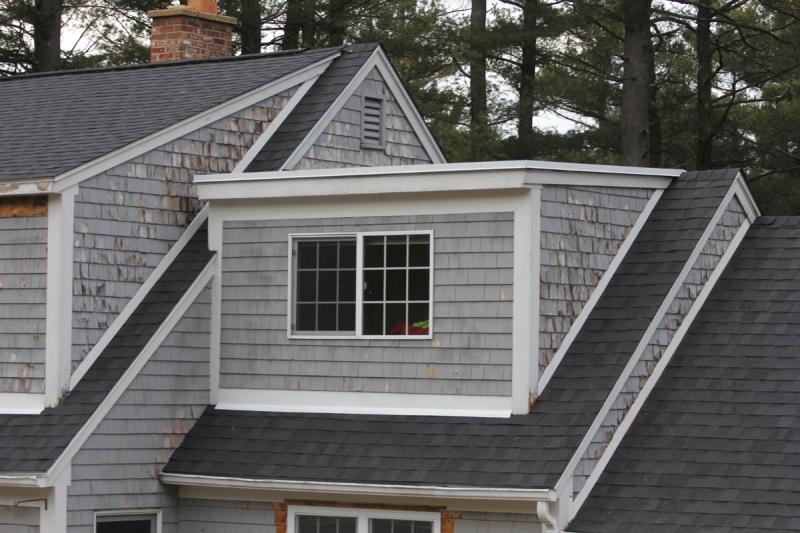 You'll note that where the second story walls meet the roof at their base approximately 3″ of siding has been removed to allow new flashing to be installed. PVC trim is then installed over the flashing. This was to avoid residing the second story of the house as part of the roofing project.
The question or concern I had was how to make the joint where the bottom of the siding on the dormers meets the top of the PVC trim weather tight. On his initial visit the contractor described how this was to be done, which I have diagramed below. (It has been pointed out to me that what I refer to as "drip edge" is more correctly called "drip cap")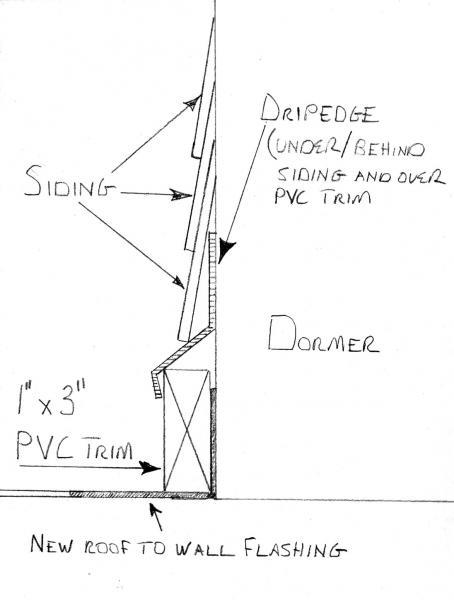 Since that first conversation, and after the job was completed, the contractor has insisted drip cap was never part of the contract. They claim to have never even mentioned drip cap in our initial conversation.
So how is the intersection of the siding and the PVC trim supposed to be made weather tight, I asked?
I was told that the siding, being thicker than the PVC trim, provides an overhang making the seam weather tight.
The contractor was nice enough to caulk all the intersections until such time as I can replace the siding and install drip cap. They have also offered to do that work for me for an additional fee.
The question remains, how should the intersection of siding and PVC trim be made weather tight? I don't buy the overhang concept, and don't think caulk is much of a long term solution.
Help!
Thanks in advance…
Ian