Marvin Tri Pane Or IG Vs Weather Shield Premium Casement… Trying To Decide, So Many Seal Failures, So Much Money!
We are remodelling our recently purchased Cedart Log Home. The logs are 3.5 inches thick, but prefesionally milled and the house seems very tight for only 3.5″ logs. Current windows are Anderson Casements, but we would like to enlarge the openings as the house is rather dark being 100% cedar. There is not 1sq inch of sheetrock, even the cathedral ceilings are cedar planks.
I am currently remodelling part of the 3 car garage into a 10'x20′ office, and it's stick built, and I am adding 2×6's to the 2×4's, staggered to overlap the insulation.
We are ready to order 2 Marvin casements, but they are so expensive… We went to a home show this past wknd, and spoke with a rep for WeatherShield. I also typed in Marvin Vs and WeatherShield Vs into google, and alot of seal failure info came up for WS. Anderson had really good reviews for follow up, maybe non for Marvin as they never have failures? WS had so many bad reviews, but of course no one would write if things were fine, but I read thru many different forums, and the theme repeats.
We are also debating the extra expense of tri-pane vs 2 pane insulated glass (IG). Our current house, which I remodeled over 20 years ago has windows I bot in Canada. They are guillotine, made for brick or extra thick walls. IG on the outside sash, single pane inside, so 3 layers of glass, all aluminum construction with a vinyl thermal break, 1.5″ thick. These windows look just like the day I installed them, zero seal failures, no drafts, but they aren't manufactrued anymore and don't come in colors. The string-spring lift balances also fail regualrly, and are a real PIA to change. I bot a whole case of them, $10 each.
So the model of Marvin we are ready to buy is casement Alum Clad Ultimate in IG or Tri Pane or the WeatherShield w Zoe E 5 glass IG, which is their new product line that their salesman says iscomparable to Marvin's tri-pane…which I find hard to believe. The salesman also says that Weathershield offers a tripane- Weathershield 7 series. Both Marvin and Weathershield say that most people don't spend the extra $ to get tripane glass due to the cost. We live on ,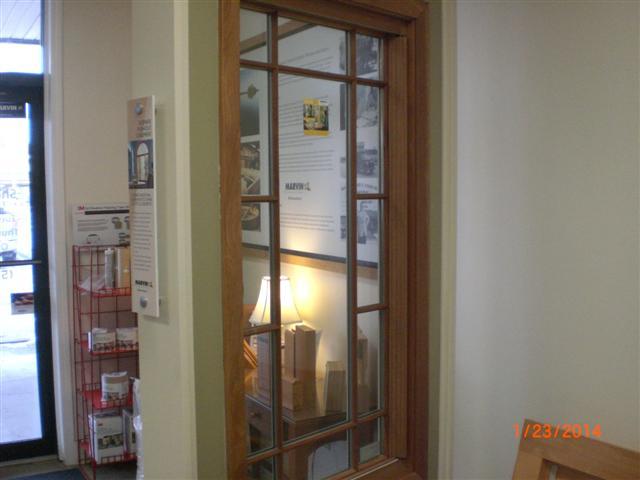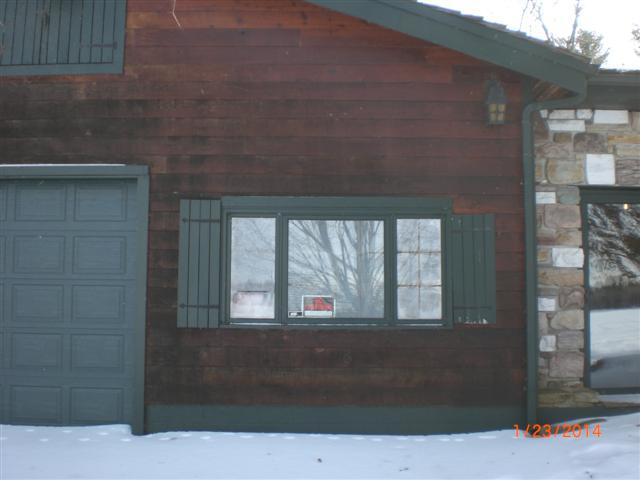 the Canadian border and the windows on our future home face north and south. Most of the time we will be spending our time sitting on the north side (which is where my desk will be located in my office) and we also have a wall of windows (96″ w x 71 1/2″ ht). The views of the river/water front is on the North side. We plan on increasing the size of our windows and therefore most of our windows are at the maximum height permitted before they are considered door height… requiring tempered glass.
Cost is obviously a factor, because we will be purchasing approx 45 windows. However, we want to make the best decision given the location of the house and the size of the windows…. we do not want drafts(air leaks) or seal failure. we are also only interested in purchasing windows tfrom a company offering real wood, like douglas fir,, professionally stained and urethaned by the company with a good warrantee against fading and peeling/chipping with out an up charge! Loewen offers vertical grain fir, but has to subcontract out to get them stained and urethaned.
Marvin has confirmed in writing that they will hand select our mixed grain douglas fir to insure consistency in shading and grain…. which they say they have never offered in the history of their business. We like the features and warrantees of Marvin and the "ultimate" series seems to be a superior product. Anderson's Eagle-E-Line does not offer tripane to furnish windows for the large rough opening (96″ wide x 71 1/2″ ht) wall of 4 windows… we also want the windows to act like 2-french doors. That is, we will keep the heater in front of the windows… but install 2 sets of 2-individual windows each with push out windows and screen so that we can open one set with almost 40 inch wide opening to bring in large furniture or walk out onto our patio.
We need to make a decision soon and are anxious to hear your recommendations.