Should it be returned?
Please see the comments under general discussion.
Discussion Forum
Recent Posts and Replies
Up Next
Featured Story
A Practical Approach to Installing Windows
This straightforward method focuses on water management, air infiltration, and smooth operation.
Highlights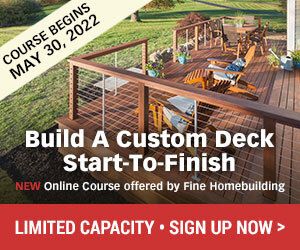 "I have learned so much thanks to the searchable articles on the FHB website. I can confidently say that I expect to be a life-long subscriber." - M.K.
Get home building tips, offers, and expert advice in your inbox