Battery-Based Solar Storage Comes in Many Sizes
Whether you're looking for a backup energy system for your whole house or you just need enough for the essentials, find out which storage systems are out there and what will work best for you.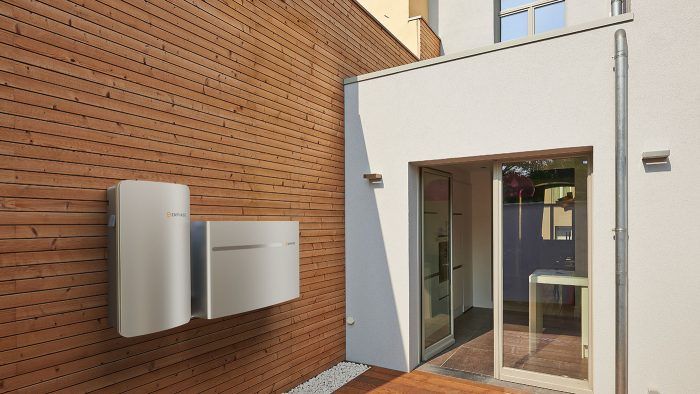 In an effort to reduce long-term utility costs, utilize cleaner technologies, and prepare for major climate events, solar energy has and continues to be one of the critical ways homeowners can adapt their homes.
Exciting developments in large-scale storage such as Tesla's Powerwall leads much of the discussion right now, but there are a number of battery options available for a variety of energy-usage needs among consumers. You don't have to provide power for your entire home to start transitioning to renewable energy sources or preparing for the impact of weather events.
Technology is constantly changing, and prices are dependent on local installation costs and tax credits, but here is a snapshot of the choices when it comes to energy storage.
Just the Basics
A small battery-based power station like Goal Zero's Yeti models will keep your energy green and maintenance-free. Output will be significantly less than a traditional generator, though— just enough to power a life-support system or a fridge and phone charger for a few days at a time. These systems are small enough to fit into a closet, and come in sizes from 150 watt-hours (0.15 kwh) up to 6 kwh, with prices ranging from $200 to over $5000.
A Single Battery Does the Trick
A single full-size battery packs 10 kwh to 13 kwh of energy in a single charge, enough to keep the fridge and furnace running, the lights on, and electronic devices powered for days. Generac, Enphase, and Sonnen, among others, make battery backup systems like these, designed to be paired with solar panels. A single battery will add $12,000 to $15,000 to a typical solar installation, with additional batteries available at $10,000 each for full-home backup.
Multiple Batteries Power it All
If you're looking for enough backup to power your whole house, then you want multiple big batteries from the same manufacturer. You can stack as many as you need; three to four batteries power all of the circuits in a typical home, driving prices up to $35,000 or more. For complete energy freedom and a potentially lower price tag, consider combining a single full-size battery with a full-size generator, which can recharge the battery during extended outages.
– Asa Christiana is a contributing editor at Fine Homebuilding.
Photos courtesy of Goal Zero, Sonnen, and Tesla.

From Fine Homebuilding #306
---
RELATED STORIES
Previous:
Rules for Storing Your Own Electricity
Next:
The Pros and Cons of Solar Storage