Energy-Smart HVAC
High-performance builder Ben Bogie explains how the components of this cutting-edge, energy-sipping mechanical system adequately heat and cool a home using as little energy as possible.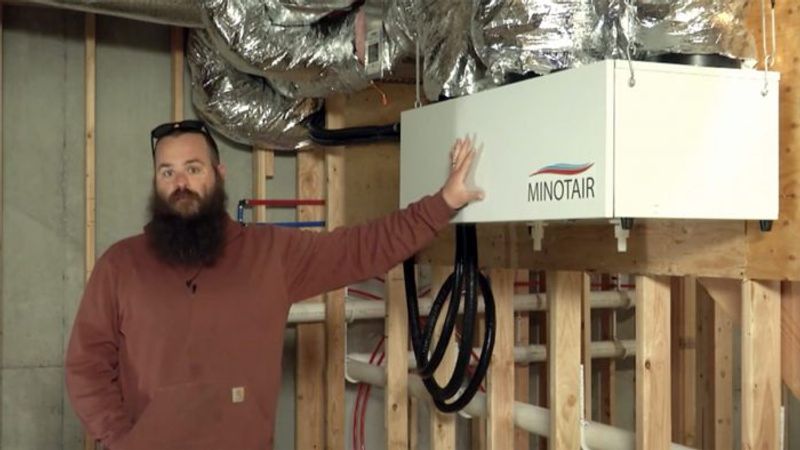 The total peak heat load for this house is 21,000 Btu. To put that into perspective, 21,000 Btu is about the heat load that you'd have for a bedroom suite in a code-built house, yet we have that same heat load in this entire home with 4700 sq. ft. of conditioned space.
Not only do we have an incredibly low heat load, we also have equipment that sips energy—that uses as little energy as possible—but still maintains a healthy and properly tempered indoor environment.
This is accomplished by using components that are not often paired together on the U.S. market: the Minotair HRV (heat-recovery ventilator system); a hydro coil; a Sanden water heater; and a high-performance Mitsubishi heat-pump air handler.
Watch the full video to learn more, including:
How these systems work together at different times of the year
How the heat pump of the Minotair captures a substantially larger amount of energy than normal air-conditioning units from the air stream and transfers it into sensible energy to achieve both ventilation and air conditioning
What makes the Sanden water heater achieve a high coefficient of performance
---
RELATED LINKS
Previous:
High-Tech Heating and Cooling Systems
Next:
How to Choose the Right-Size Heating and Cooling System