How-To
2 Ways to Detail Durable Porch Piers
Beams set on concrete blocks or continuous posts set on round piers are both sturdy ways to support porch floors and roofs if you get the details right.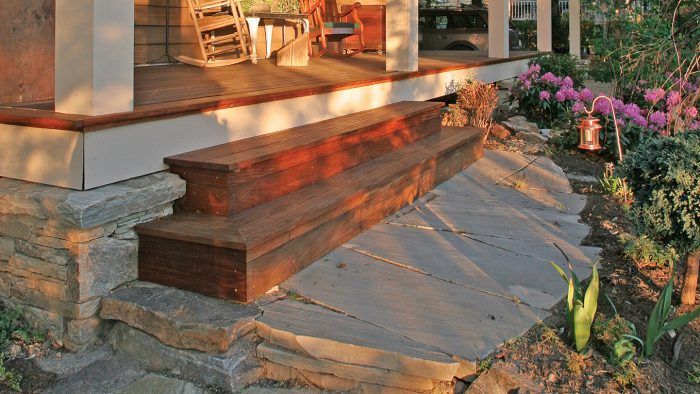 Like piers for decks, porch piers support loads from floor framing. Unlike most deck piers, however, they often have to support a roof. Brick piers were common in old homes, but they aren't ideal. Both brick and mortar absorb water, so they're prone to deterioration from ground moisture. While concrete-filled builder's tubes are the obvious choice for decks, they're not necessarily the first choice for porches for both aesthetic and logistical reasons.
Block method
Many builders use concrete blocks and chimney blocks for porch piers because they're often part of the porch's design. Set on a concrete footing below the frost line, concrete-filled block provides a substantial foundation—visually and practically—on which floor framing can be built. Wrapping the block with stone or brick dresses it up. A pitched cap should be used if the veneered stone or brick sits proud of the porch's fascia. Forming a capillary break between the concrete and the framing material is the key to avoiding moisture damage. Use metal anchors to connect piers and framing lumber.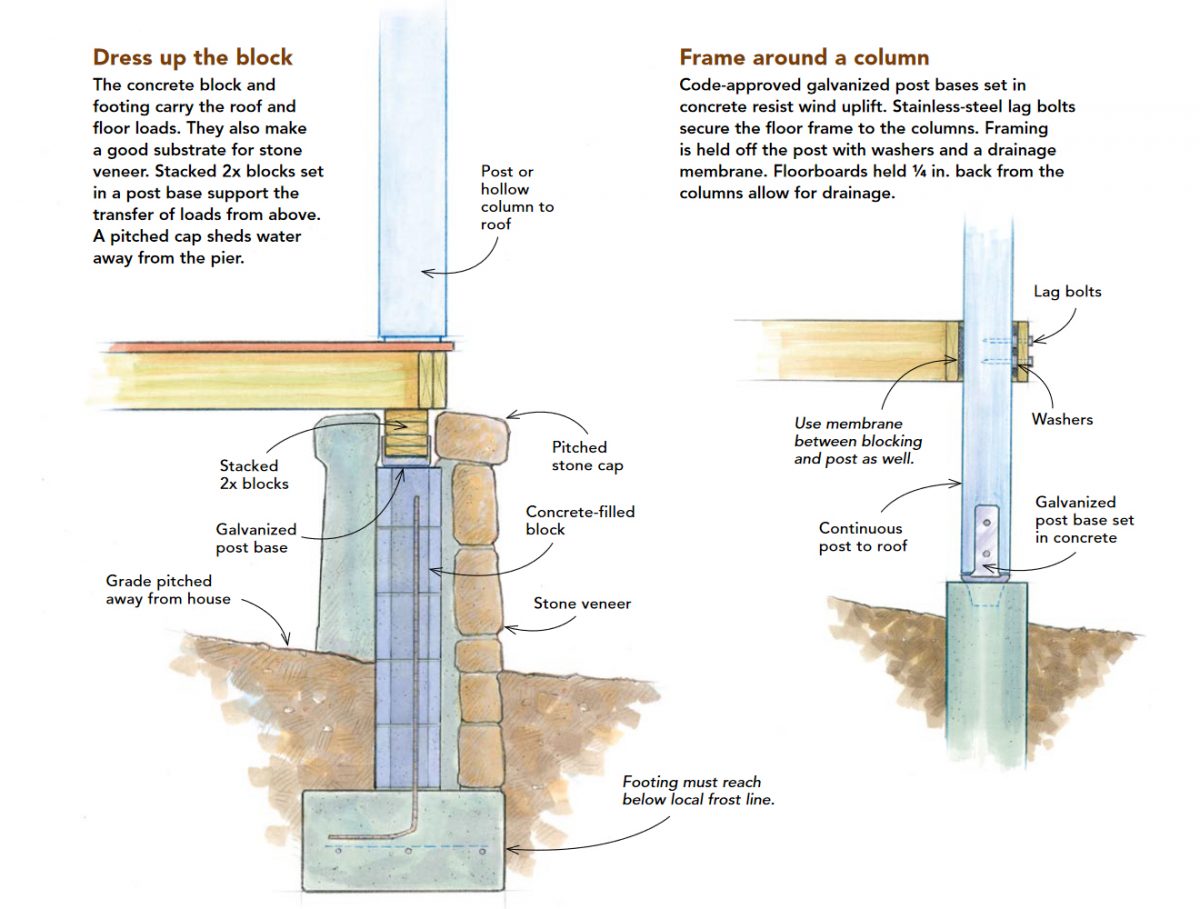 Full-height post method
Areas where wind uplift is a concern often require posts to run continuously from pier to roof and are fastened with hurricane-rated metal connectors. If you use this method, be sure to use code-approved fasteners to connect the floor framing to the posts, notch the posts to accept the framing, or extend blocking down to the pier to support the load. And of course, in cold climate zones all piers should be isolated from freeze-thaw cycles, which can cause frost heave.
Drawing by Dan Thornton and main photo by Chris Ermides.

Check out The Rotproof Porch for a more detailed look at building durable porches.
---
RELATED LINKS
Previous:
Dealing with a Faulty Basement Slab
Next:
What to Do About This Damaged Concrete-Block Foundation?