Tools & Materials
Foundation Waterproofing Membrane
Live from the International Builders' Show, Josh Salinger discusses keeping water out of basements with this membrane from Delta-MS.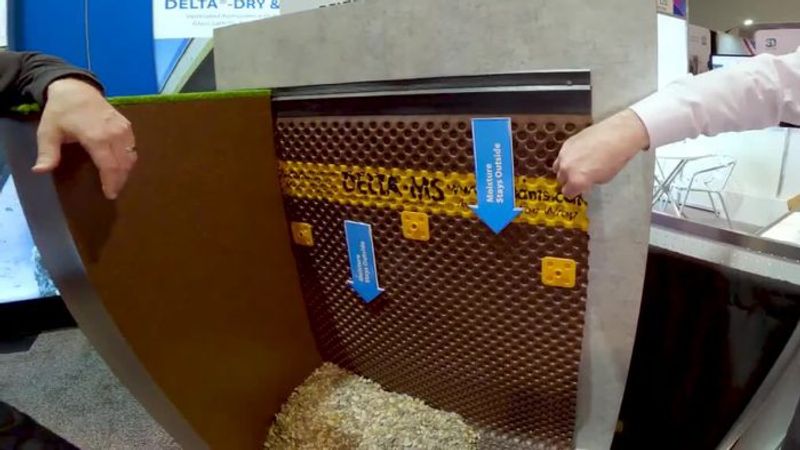 Leaky foundations can cause all kinds of issues. One way to minimize moisture intrusion into porous basement and foundation walls is to use Delta-MS by Dorken. Applied against the foundation wall, Delta-MS has a dimpled membrane that creates an air gap between the membrane and the concrete, which eliminates any hydrostatic pressure that would send water into the foundation wall. Instead, water is directed down the foundation to the footing and away from the wall. This can be especially helpful for keeping water out of vulnerable cracks that can develop in foundation walls.
The outside of layer of the membrane is high-density polythethylne (HDPE) while the core is made of recycled HDPE. Delta-MS is UV stable, which means it can go right at grade. And maybe the best part: you don't have to suit up to spray coatings like some other waterproofing systems use.
---
RELATED STORIES
Previous:
Basement Waterproofing Strategies Roundtable
Next:
Water Management Below Grade