NW Beach house kitchen remodel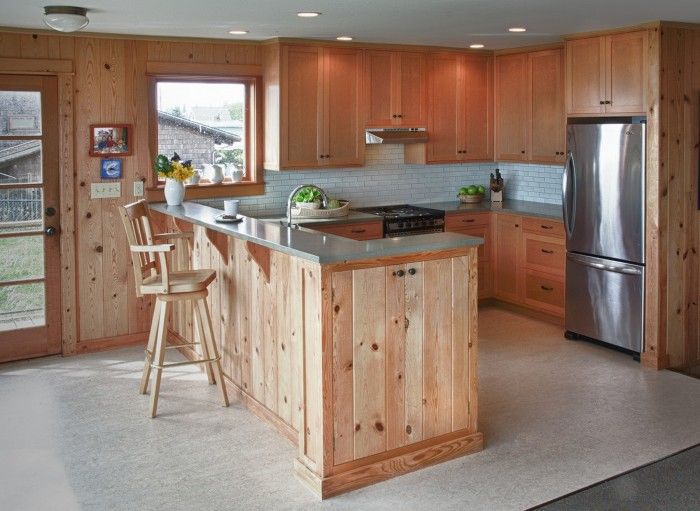 This beach cottage had an outdated kitchen that was too cramped to allow the family to cook together.  The goals for the project were to create a functional kitchen that the family could enjoy together using materials that would blend nicely with the existing cabin decor and not detract from the beauty and serenity of the beautiful beachfront site.
Local furniture and cabinet maker Rob Hetler made the cabinets and local contractor Dave Pate did all the other construction work.
The cabinets are flush and inset VG fir.  Paneling is knotty pine to match the exisiting cabin.  The countertops are Caesarstone