Highland Avenue Renovation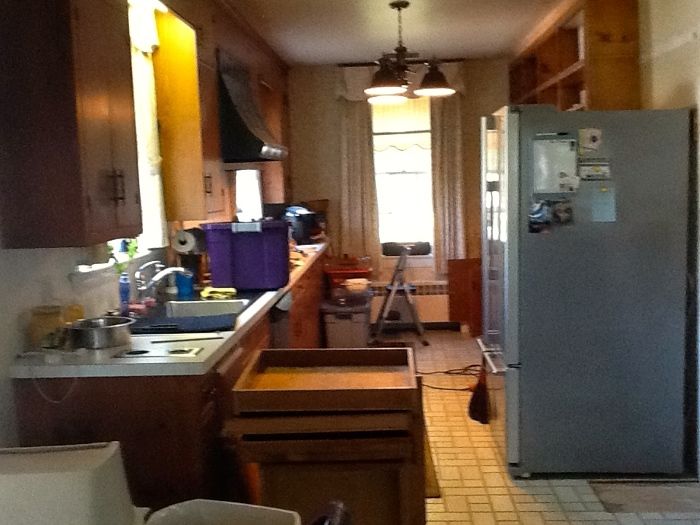 We recently purchased this home which was built in 1952. The bones and character of this house are amazing, but we knew from the get go that the existing galley kitche / dining room area would need a complete renovation. This involved removing a wall between the dining room and the galley kitchen and completely removing every aspect of the existing kitchen. We went with a cabinet company based in Ephrata PA which whose cabinetry is influenced greatly by the rich PA German ancestry of that area. The renovation was completed about a week ago, and we couldn't be happier with the results. Please see attached photos.
This shows the early renovation on the existing galley kitchen
This shows the kitchen with the wall removed between the dining room and kitchen
View of the new kitchen with painted cabinets and island and quartz tops. All new energy efficient appliances.
View from the dining room into the kitchen with the before mentioned wall removed