Frances Kitchen Renovation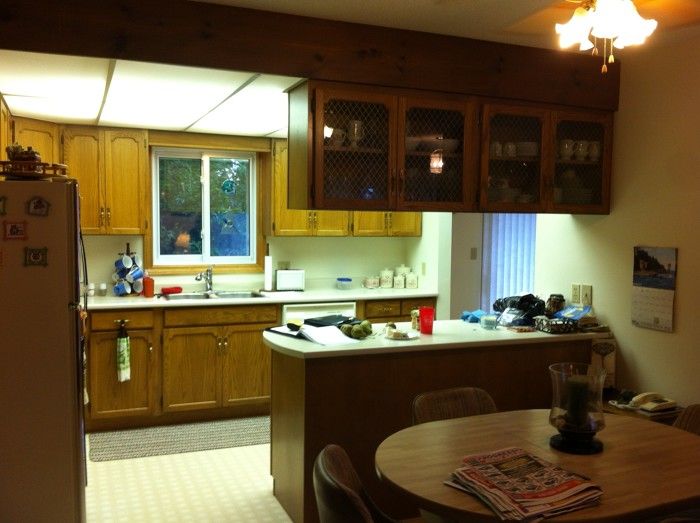 The client had a 25 year old split level house.  The main floor, featured a kitchen, dining room, and living room.  The three rooms were separated by interior walls and each room flowed into the next room through open doorways.  This created a main floor space that was dark and inefficient for entertaining. 
The client at first just wanted to create an open concept room. By opening the interior walls up, they were hoping to let in more light and modernize the space.  The issue with that is the existing kitchen was very dated with partial overlay dated cabinets, hardware, and a drop ceiling.  An inefficient peninsula that would be stranded once the walls came down, and poor overall layout of the kitchen meant that even after the floor plan was opened up, the overall space would be lacklustre.
After an in depth consultation and showing the client what the space could look like on google sketch up, they decided to revamp the kitchen as well as open up the space for an open concept living room, dining room and kitchen space.
Glass Railing and new wood floors
New Kitchen and open concept dining room