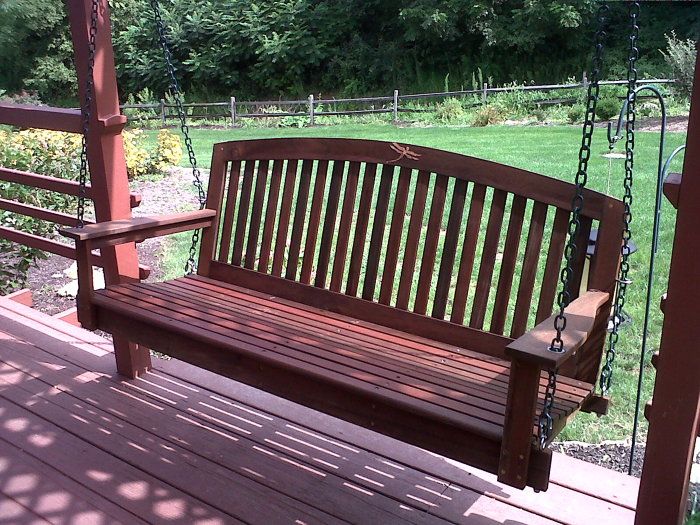 The porch swing is made from Ipe' [Handroanthus] that I have been saving for about 8 years from a deck and railing project.  
The clear, straight grain, weather resistant wood is extremely hard and works well, but the fine sawdust is toxic.  (Splinters really begin to hurt quickly.)
As I usually do, I modified one or more existing plans to suit my design preferences.
My first attempt at an inlay design.
Testing the hung height of the swing are my son, his wife and (soon to be born) grandson.