Reader Project
How to make an Egress Window Well not look like a Window Well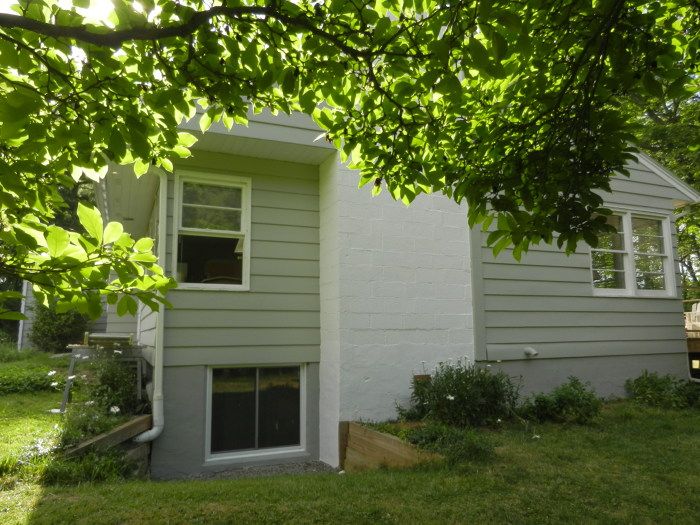 As a first step in our egress window project, I excavated a 4 foot wide slot for the window well and planned to line it with 4×6 pressure treated. That would give me room for the code required 3 foot wide well, the 4×6 PT and gravel backfill.
After the window was in place, we sat down in the now brighter room and looked out the window, questioning whether a view of a window well was so desirable, no matter what material it was made of – wood, corrugated metal, concrete, fiberglass, etc. After all, outside there was a big lawn, a magnolia tree and lots of white pines along the property line. Why not take advantage of all that?
We decided to do something not in the book. Instead of making a window well, we graded out the excavation like a basement garage driveway and protected the slope with grass.