Flexible Shop Vac Switch Extension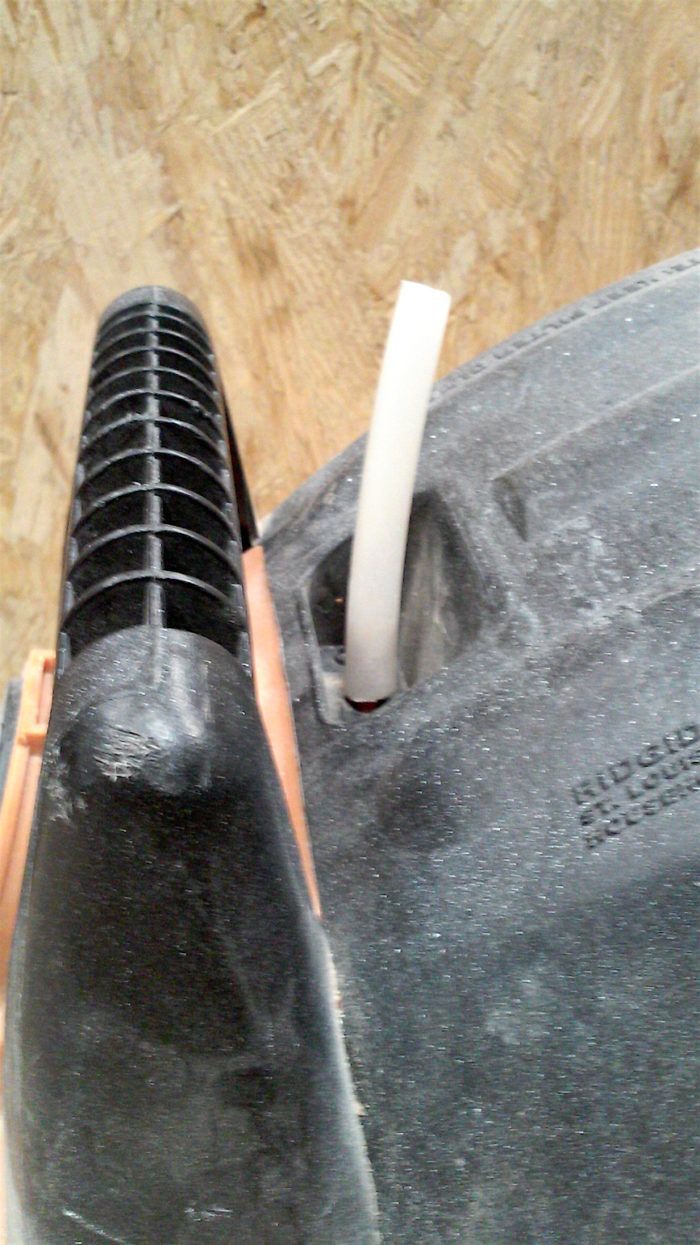 Like a lot of woodworkers, my shop vac is one of the most used tools in the shop.  It get used on and in-between just about every project, including use as a dust collector for sanders and routers, simply because it is so portable and easy to roll around.
What I don't like is how they seemingly hide the little switches for these things down into a crevice where only carefully aimed fingers can reach.  I get it, it protects the switch from being accidentally hit and broken, but it does't make it very easy to use.
I came up with a solution to both problems.  I took a length of plastic/rubber tubing and pushed it onto the toggle switch so that it extended the switch up and beyond the handle and hidden area it sit in.  The inner diameter of the tubing fits snugly around the toggle switch, but not too tightly.  Now, I can reach the switch very easily with my hand, a tool in my hand, or most often, the end of the shop vac hose or whatever nozzle or extension is on the end of it.  The tubing it strong enough to flip the switch, but flexible enough to bend if pushed too hard or far, without breaking the vac's toggle switch.
This makes it so much easier to turn on/off the shop vac, especially when you might be holding onto other tools or work pieces.