Notching Deck Posts With a Chainsaw
Use this quick tip to make long, deep cuts in your posts without the fuss of using multiple saws.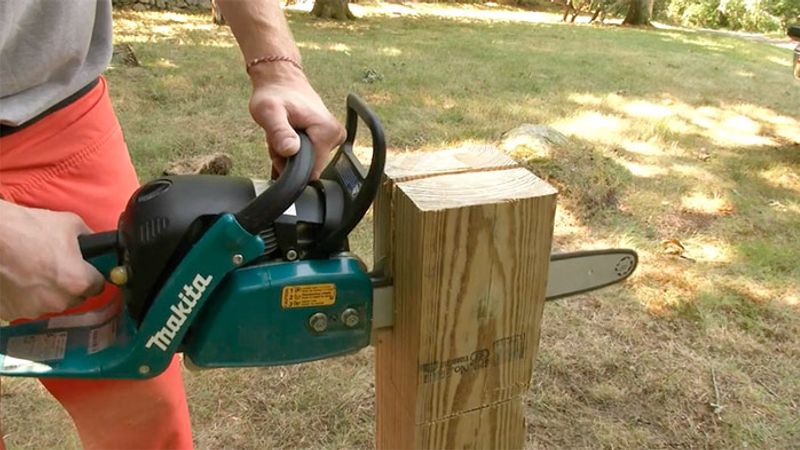 When deck builders notch 6×6 deck posts, they have to make a long vertical cut to provide support and fastening for the beam. You can cut as deep as possible with a circular saw, and then finish with a handsaw or reciprocating saw …but there's a better way.
Remodeler and Fine Homebuilding editorial advisor Mike Guertin, doesn't bother with a circular saw and recip saw. Instead, he fires up his chainsaw. It's not fine-finish carpentry, but a sharp chain and a steady hand makes quick and pretty clean work of these notches.
Previous:
Moving Lumber Alone
Next:
Does My Deck Need Posts?