Video Series
Insulate Your Basement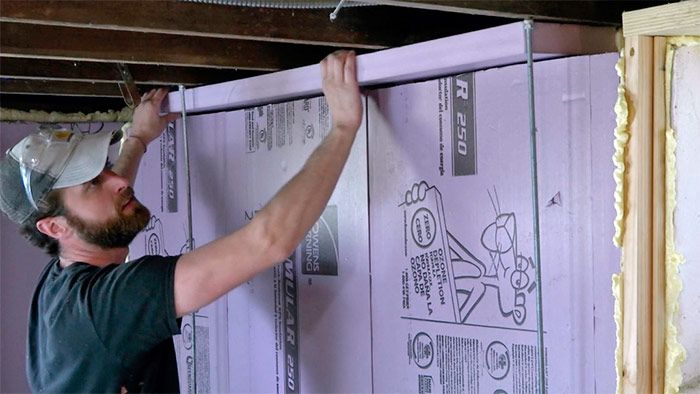 The process of making a home more comfortable and energy efficient starts by managing water infiltration at the foundation walls and basement floor.
In the 1st episode, Justin Fink does a walkthrough of an unfinished basement looking for signs of water entry through the slab, walls, and windows and outlines a plan to deal with each issue to get the basement dry before moving on with the rest of the insulation work.
In another basement, Justin looks for ways to tighten up air leaks at the bulkhead door and windows before moving on to adding insulation.
Then Justin explains the why and how of using foam insulation on masonry walls, and demonstrates how to properly insulate the rim joist area with rigid foam and batt insulation.
Videos in the Series