Timeless Tip: Snapping Lines
Hook two chalk-box lines together and skip the time wasted rechalking the lines.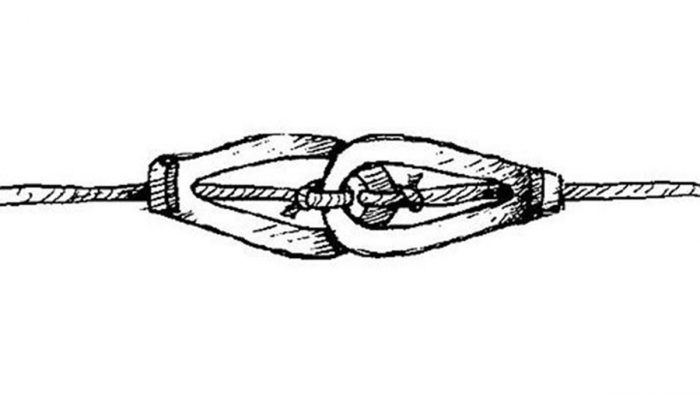 Jackson Clark's tip for linking two chalklines together first appeared in Fine Homebuilding issue #3 in the summer of 1981, but the technique is as useful now as it was 40 years ago. When we had work done on our roof last year, the builders used this trick as though everybody knows it.
—Charles Miller
---
When snapping a series of chalk lines, as on roofs or siding, two people can hook their chalk box lines at the clip by inserting one line through the other, as shown in the drawing. Worker A reels in the hooks to his end and they snap lines until worker B's line goes dry. Then worker B cranks his line while exposing A's for more snapping. There is no walking back and forth, and no time wasted rechalking the lines.
—Jackson Clark, Lawrence, KS
Edited and Illustrated by Charles Miller
Originally from Fine Homebuilding #3, featured in #298