Centrifugal Roller Cleaner
Cleaning your paint roller doesn't have to be quite so tedious.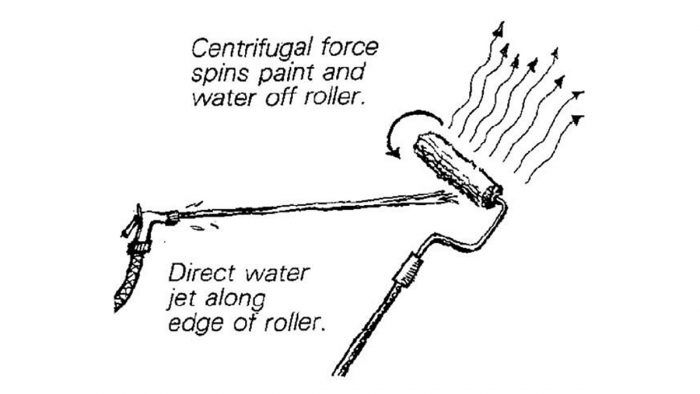 Cleaning water-soluble paint from a paint roller used to be a tedious chore until I came up with this idea. Now after the painting is finished, I simply attach an extension handle to the roller, step outside and use a garden hose to do the work. By directing a water stream along the edge of the roller, the roller revs up to a good speed and spins the paint and water off the roller, as shown in the drawing. Be sure that you perform this operation well away from anything that might be damaged by the paint and watery overspray.
—Mel Wolpert, Weatogue, CT
Edited and illustrated by Charles Miller
From Fine Homebuilding #42