Clean Cuts for Recessed Cans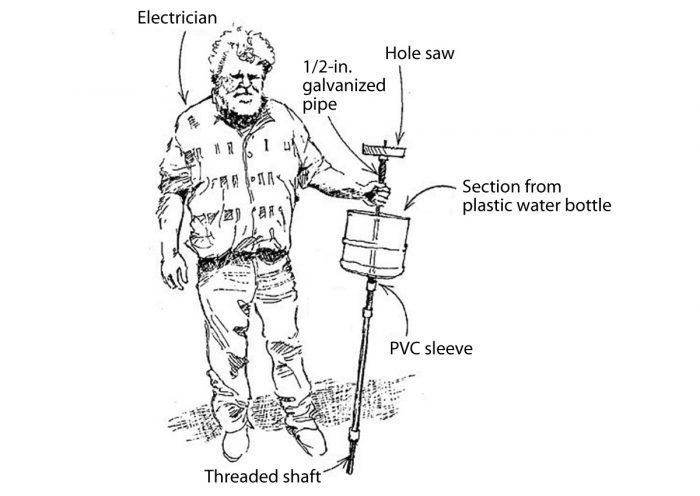 Electrician Mel Minor installs a lot of recessed light fixtures in ceilings. In some cases he has to cut the hole in the drywall as well as mount the fixture in the ceiling joists. To keep the mess to a minimum, he makes the circular cutouts with the clever contraption in the drawing.
Although it looks like a harpoon, this tool is actually a jumbo hole saw affixed to a pipe extension. Mel made the rig out of sections of 1/2-in. galvanized pipe, joined with couplings, and a threaded shaft at one end that fits into the chuck of his 1/2-in. drill.
Beneath his hand is a hefty section from a plastic 5-gal, water bottle. The water bottle is glued to a sleeve made of PVC pipe. So when the shaft turns, the bottle remains stationary as it catches the dust.
Gary M. Katz, Reseda, CA
Edited and Illustrated by Charles Miller
From Fine Homebuilding #92