How-To
New Window in an Old Wall
Five steps, four hours, one window, zero mess.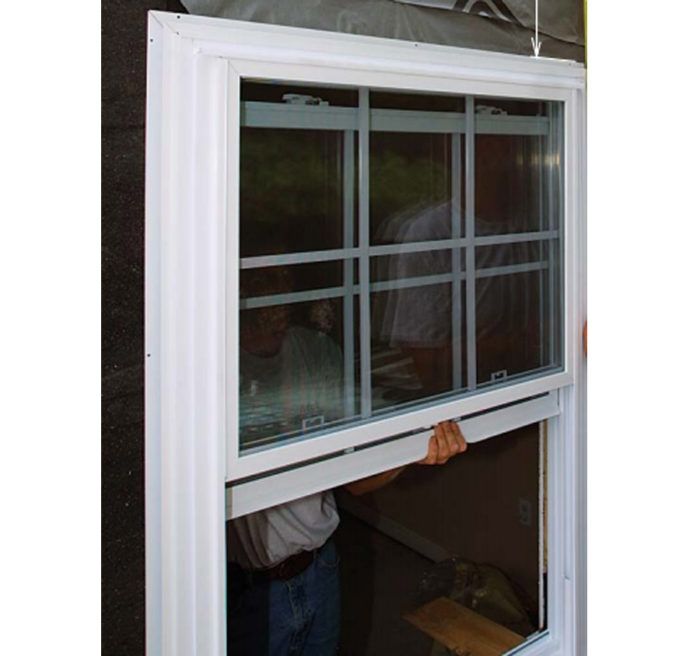 Synopsis: A remodeling contractor offers a simple plan for marking, cutting, and framing an opening for a new window. His approach is work from the outside as much as possible to minimize the mess.
A friend of mine recently had his appendix removed. Three tiny incisions, the right tools and the right procedures, and he was back on his feet just hours after an operation that used to send a patient into weeks of recovery. Home remodeling projects can be similar. Careful planning can keep cutting and demolition to a minimum with little disruption to the living environment and the lives of the clients. And the job takes less time.
One such project is putting a new window into an existing home. I try to perform most of the work from the outside, leaving the wallboard intact as an interior barrier against the mess, right up until the window goes in.
Peel back the skin
The first step is to remove the siding in the area where the window is going to be located. If another window is on the same wall, I use it to gauge the head height for the new window. I also check around the corner to make sure that the new window will be at the same elevation as any existing window that's in the same room (because you never know).
I remove the siding, starting with the course above the window location and moving down to a course or two below the window. Because this particular house had vinyl siding, I knew I'd be removing full lengths of siding and exposing a large horizontal area, so I didn't have to be to fussy about the horizontal location at this point. If I had been working with sidewall shingles or with clapboards, I would have needed to be more precise about locating the window and removing just a small area of siding around the spot of the new window.
To unlock the top row of vinyl, I use a tool called a zipper, basically a flat hook that is inserted behind the interlocking edges of two adjacent pieces. The tool grabs the lip of the top piece of vinyl and bends it out, unlocking it from the lower piece. Once the work has started, pulling the tool along the length of the siding separates the two pieces, opening them up like a zipper.
With the top piece of vinyl lifted up, I pull out the nails from the lower one. When all the nails are removed, I grasp the length of siding and push down, unsnapping it from the next course. The remainder of the siding is removed easily in the same fashion. Next, I carefully cut the housewrap and tack it out of the way until the opening is framed.
For more photos and instruction on how to install a new window, click the View PDF button below. 
View PDF