How-To
Installing Exterior PVC Window and Door Trim
Learn how to assemble and install casings for windows and doors in a wall that has been furred out for a rainscreen.
Sponsored by Boral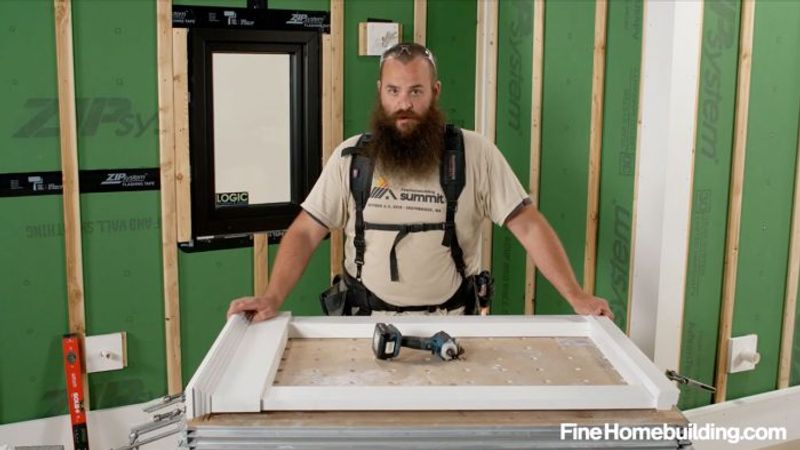 When it comes to installing windows and trimming them out with a rainscreen system, you have a couple of options. One way is to  install the window 3/4 in. out by placing it over some plywood bucks, which makes for a trim install with no extension jams. But in this demonstration we're going to install the window flush with the sheathing plane and add extension jams.
Whenever possible I like to batch cut and pre-assemble any of my exterior trim. It's pretty common that you're going to have multiple windows on a project that are the same size, and this allows you to set up stop blocks and repeat cuts and get the most efficiency out of your work time. You can see here we've got two windows cut for today and I'm going to walk you through the steps on how to assemble one on the bench. Watch the video to see the entire process.
When I'm reading to install a preassembled casing, I'm going to start off by giving myself a couple of center marks and pre-start my screws so that I'm not having to juggle with fasteners while i'm holding the trim on the wall. We left off the rain screen strapping above our window because we're going to want to install a rigid metal cap flashing over top of our window to keep the continuity of our water management system. After that's in place we can come back and install the strapping above the window head.
Previous:
The Efficient Way to Trim Exterior Windows
Next:
How To Trim a New Exterior Door