Fixing Oversize Holes Around Electrical Boxes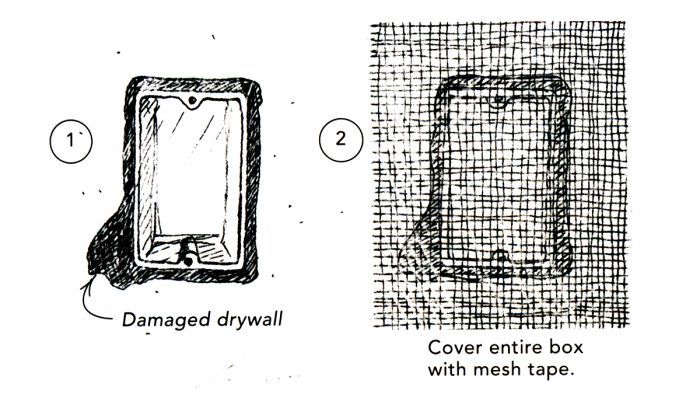 Whenever we hang drywall, a few boxes are always misrouted slightly, leaving a ragged hole that the outlet or switch plate can't cover (drawing 1). We've solved this problem, and simultaneously reinforced the boxes, with a trick that uses some fibermesh tape.
Our taper cuts an oversize piece of tape and completely covers all of the boxes with the mesh (2). Each box then is taped and sanded with the rest of the drywall. To make sure we don't lose any boxes, a short, vertical knife slit in the center of each box marks its location (3).
When the sanding is finished, we cut out the mesh, leaving a well-reinforced box with no gaps (4).
Bob Brereton, St. Paul, MN