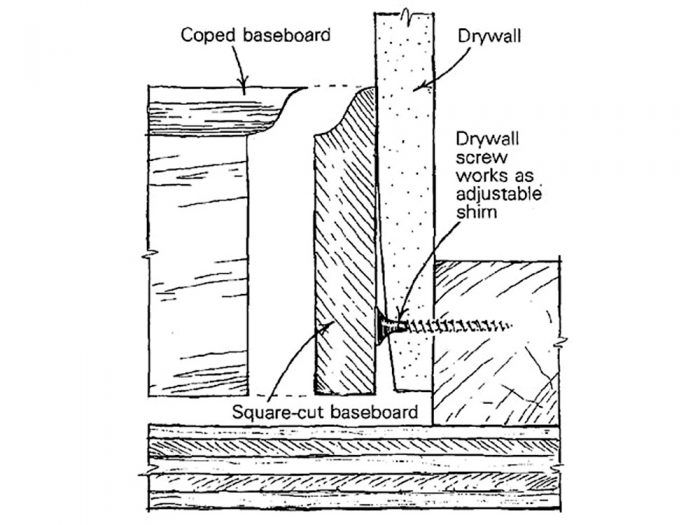 It can be frustrating to install precisely fit baseboards over an uneven substrate like drywall. Baseboards often sit atop tapered drywall edges, causing the wood to tilt a bit out of plane with the wall. This can cause an unsightly gap at a corner where a coped baseboard intersects a square-cut baseboard (see drawing).
I avoid this problem by driving 1-3/8-in. drywall screws into the sill plates at each inside corner. The screws only need to be installed under the square-cut pieces of baseboard. As shown in the drawing, the screws work as adjustable shims, allowing me to run them in or back them out as needed to put the baseboard into plane with the wall. I use a short piece of baseboard with a coped end on it to test the comer joints for fit as I install the square-cut pieces. That way I don't have to keep running back to my saw to adjust the coped cut. For outside corners, I put a screw on each wall.
—Ralph W. Brome, Greensboro, Md.
Edited and Illustrated by Charles Miller
From Fine Homebuilding #62