Design
Bigger flashing solves a persistent problem
Kick-Out Diverters direct water right where it belongs: into the gutter
• Manufactured by Berger Building Products
• 800-523-8852; www.bergerbros.com
• Cost: About $10 apiece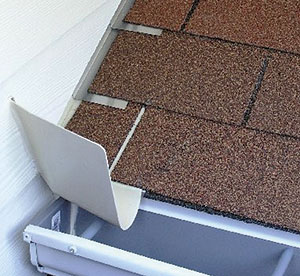 One of the most troublesome roof-to-wall intersections is where the eave edge of a roof joins an adjacent wall. Water that flows along the roof/wall intersection can get behind the cladding at the end of the last piece of step flashing or can cascade down the wall, where it can stain or damage the exterior finish. To channel water into the gutter, I used to cobble together diverters made from pieces of step flashing and roofing cement—not really a durable solution, but one of the only options at the time. Nowadays, several manufacturers make one-piece molded kick-out flashings designed to solve this problem. The best that I've seen are Berger's polypropylene Kick-Out Diverters.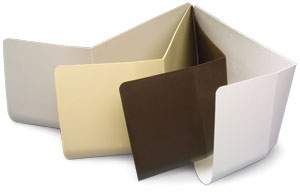 To be effective, a kick-out diverter needs to be big. The Berger model has a 6-in.-tall wall leg and a 6-in.-wide roof leg, and is 12 in. long. It's tall enough to slide under the wall cladding even when the siding is kept the requisite 1 in. to 2 in. off the roofing surface, and it's long enough for wide-exposure roofing. The diverter flange projects 6 in. from the wall, so it can extend beyond the face of the thickest cladding. Because it's made of plastic, the diverter flange can be trimmed easily when thinner siding is used. Also, the bottom end of the kick-out has a molded scoop to direct water right where it belongs: into the gutter.
The diverters are available in four colors and in left and right designs.
Photos: Courtesy of Berger Building Products