Tools & Materials
MultiMaster Detail Sander Review
The Fein MultiMaster is a plunge-cutting, grinding, edging sander that is great for tight corners and detail sanding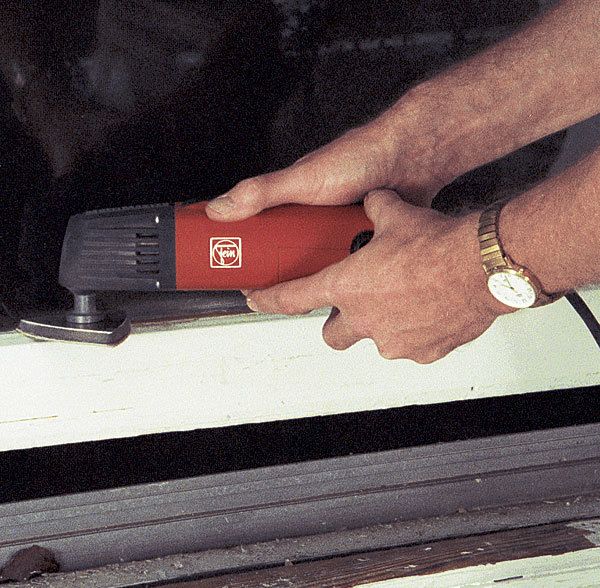 Great for tight corners and detail sanding, the MultiMaster's variable-speed triangular sanding pad oscillates between 12,000 rpm and 21,000 rpm. It's a relatively quiet tool, and the oscillating action is so smooth that I routinely sand window muntins right up to the glass. Sanding pads attach quickly by hook and loop and are available in grits from 36 to 400.
What else do painters do besides sand and paint? They glaze windows. But to do the job right, I have to take out all the old glazing before I can put in the new glazing. The MultiMaster's smooth, flush-cutting blade turns the formerly vexing job into a simple, low-risk repair. What would have taken 30 minutes now takes about five.
With the MultiMaster, sawing, rasping, scraping and polishing feel relatively safe, and the attachments fasten quickly and securely with a hex key. Head-on plunge cuts are possible because of the MultiMaster's smooth oscillation; removing and replacing sections of damaged or fragile molding in place is a straightforward repair.
Although the model we tested has been discontinued, a new version of the MultiMaster is available.